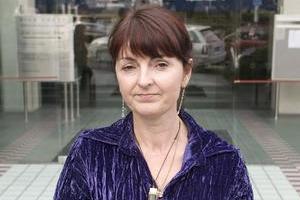 Forty-three of the country's most dangerous criminals have been convicted of serious violent offences committed while they were already on parole for vicious crimes.
Corrections Department figures obtained by the Herald on Sunday show that as recently as last year, two offenders were sentenced to unlimited prison terms, called preventive detention, for crimes committed when they were released early.
One of those is believed to have been Lyle Muncaster, 37, who repeatedly assaulted and then raped a woman while on parole for other sex offences.
The High Court at Hamilton has heard that Muncaster sexually violated the woman during a home invasion-style attack. She suffered irreversible damage and was still fearful that she would be hunted down.
The 43 criminals include multiple murderers William Bell and Graeme Burton, and serial sex offenders Michael Carroll and George Cant.
And, this week, Andre Port will be sentenced in the High Court at Auckland for attacking two women while on parole and under Corrections Department supervision.
He was released from a 10-year sentence in 2007 under strict parole conditions, but three days before his supervision ended, tried to drag a woman into changing rooms at Auckland's ASB Tennis Centre.
Two weeks later, he held another woman hostage at knifepoint.
Figures released to the Herald on Sunday under the Official Information Act show the crisis of offending reached a peak in 2002/03, when 10 violent offenders were recalled to serve unlimited prison terms.
But Corrections Minister Judith Collins said she hoped tougher legislation and a massive recruitment drive within the parole service would cut serious crime by parolees.
"It's impossible to have 24-hour supervision," she said, "and there is always a chance that they are going to reoffend."
The "three strikes" policy meant those who committed second and third serious crimes would almost always be ineligible for parole, Collins added.
Additional funding in last year's Budget meant 258 new parole officers were being hired - increasing frontline staff by 20 per cent.
Katrina Casey, general manager of Community Probation and Psychological Services, said the 43 criminals represented "a very small percentage of the worst offenders" who are "incredibly difficult to manage and community probation staff manage them as closely as possible within the legislation available.
"Supervision is not 24/7. We do our best, but it will never be possible to stop 100 per cent of parolees reoffending seriously 100 per cent of the time."
Casey said parolees were managed more closely now. Almost 20 per cent of offenders were recalled to prison after breaching release terms.
Act's David Garrett said the high numbers showed that some criminals could not be rehabilitated.
"There are a hard core of intractables who are unable or unwilling to go straight and they should be locked away for as long as possible," he said.
A spokesman for the Parole Board said criminals serve on average around three quarters of their sentence.
The spokesman added that 10 offenders released by Parole Board went on to commit offences for which they were serving a sentence of preventive detention.
Failed by the system
The sole survivor of William Bell's murderous rampage at the Mt Wellington RSA nearly a decade ago says probation staff are not held accountable when prisoners are allowed out to reoffend.
Susan Couch suffered appalling injuries at the hands of Bell on December 8, 2001, soon after he was released part-way through a five-year sentence for robbery.
But she recovered to testify in court and see her attacker locked up indefinitely.
Couch, who is suing the Corrections Department for its handling of Bell's parole, believes it is the "single most important part of the whole criminal justice system".
"No one is accountable. The Parole Board say this guy is due out... we will let him out early but with conditions.
So they can say it's not our fault, it then falls to the Department of Corrections. It's a systemic failure."
She said the probation officers assigned to keep an eye on Bell were inexperienced.
"The parole officers didn't do their job. It makes me angry still that they failed me... The Parole Board was told he will violently reoffend. It's just amazing that he was still let out."
Couch was permanently brain damaged after being bludgeoned about the head.
Bell was sentenced to a 33 years without parole, reduced to 30 years on appeal, for the murders of Bill Absolum, Wayne Johnson and Mary Hobson and the attempted murder of Couch.
- additional reporting Anna Leask