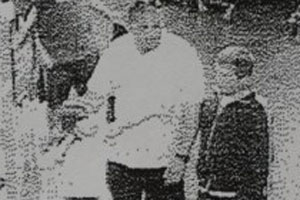 Dunedin police say the girl in a CCTV photo from Dunedin's The Warehouse is not Britain's missing four-year-old Madeleine McCann.
Acting Southern Police District Commander Inspector Dave Campbell told One News police will not name the family or provide any details of their identity.
"New Zealand Police are mindful of the stress on the McCann family from possible sightings of their daughter worldwide," Campbell said
Details of the police case into Madeleine's mysterious disappearance were made public this week in a 2000-page dossier - and showed Portugese police had dismissed a possible sighting in Dunedin.
The CCTV image from December 5, 2007, published by Britain's Daily Mail, shows a little girl and a man in a white shirt and shorts walking out of Dunedin's Warehouse just after 9pm.
On that day, Taryn Dryfhout was working at the counter when she saw the girl, and, convinced she was Madeleine, walked up and asked her name.
The girl had stumbled nervously and eventually replied, "Hayley", Ms Dryfhout told TV One.
Police said officers had spoken to Ms Dryfhout and got security images from the store, but could not get any more leads.
The file was forwarded to Interpol but dismissed by Portugese police.
Madeleine's mother, Kate McCann, told the Daily Mail she was "gutted" Portugese police had not followed up.
"It's absolutely shocking and difficult. Some of the information handed in was very credible. It's heartbreaking to know that it seems to end there," she said.
Ms Dryfhout still maintained the girl was Madeleine, and the New Zealand police's files remained open.
Eralier today Dunedin police spokeswoman Vivian Pullar said police had several more photos from the CCTV footage and were making a decision whether to release them.
Officers had made a "courtesy call" to Ms Dryfhout yesterday but were not involved in an active inquiry, Ms Pullar said.
- NZ Herald staff