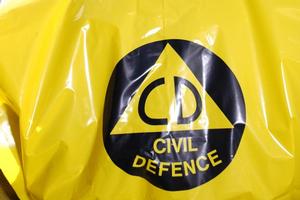 What to do in the event of a tsunami - the Civil Defence's tsunami advice:
Before a Tsunami
Getting ready before a tsunami strikes will help reduce damage to your home and business and help you survive.
* If you live in a coastal area, check with your council about the level of risk a tsunami would pose to you and your family
* Check with your local Civil Defence Emergency Management Group to find out what warning procedures you should expect
* Develop a Household Emergency Plan and ensure you have a Getaway Kit should you need to leave in a hurry
* If you are buying land, investing or building in a coastal area, talk to your council about the risks of a tsunami, coastal storm surge and erosion
* Know where the nearest high ground is and how you will reach it. Plan to get as high up and as far inland as you can. Plan your escape route now with your household
During a tsunami
* If you haven't done so already, move immediately to the nearest higher ground, and as far inland as you can.
After a tsunami
* Listen to the radio for civil defence advice
* Do not go down to the sea until you have been told it is safe to do so