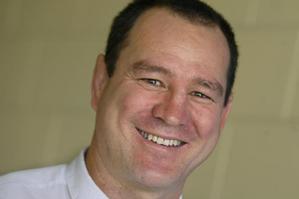 The father of a 17-year-old boy allegedly assaulted by former All Black Robin Brooke in Fiji on New Year's Eve is suing the rugby star for $200,000.
Jordan Whittaker said Brooke grabbed him by the throat and threatened him when he intervened after Brooke allegedly grabbed his 15-year-old female friend's backside at a resort at Denarau.
Brooke was today served with a summons from the Fiji High Court, in which it was alleged Brooke "placed his hands on [the girl's] buttocks and groin area" before assaulting Mr Whittaker when he came to her aid, Campbell Live reported.
Brooke's lawyers said the civil case would be strongly contested.
Jordan's father Brett told Campbell Live he had spoken to Brooke after the incident and urged him to apologise, but he had failed to do so.
He said the case was "not about the money", and the family planned to use it to assist charities working with Fijian orphans.
The girl's mother said earlier the family was considering joining civil proceedings against Brooke.
Fiji police launched an investigation into the allegations and said last week their inquiries were ongoing and there were no new developments.
A statement today from Brooke's Tauranga-based law firm, Adams and Horsley, said media attention had been intense, but Brooke had been strongly advised not to comment because of the investigation.
"It is important not to jeopardise the integrity of that process. In addition, others have chosen to initiate a formal legal process.
"Mr Brooke is naturally distressed by the situation, has made himself freely available to the authorities, but as you will appreciate cannot comment publicly," the statement said.
- NZPA