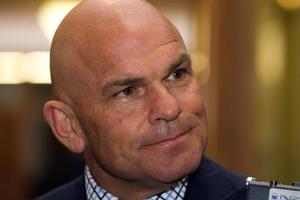 Franklin residents will be split between the new Auckland Supercity, Waikato and Hauraki district councils.
The largely rural area south of Auckland had applied to become a stand-alone council but today received a letter from Local Government Minister Rodney Hide to say the proposal had been turned down.
Franklin District Mayor Mark Ball said Mr Hide wrote to the council to say: "I firmly believe that the reorganisation of the current eight Auckland councils into one Council for the whole region will strengthen the region's governance, and result in cost savings for rate-payers and tangible benefits to Auckland's communities.
"I will not, therefore, be initiating any other reorganisation proposal for councils within the Auckland region whilst this governance work is under way."
Mr Ball said the decision was disappointing.
"It is with huge regret and a heavy heart that I acknowledge that the decimation of Franklin, as we know it, appears inevitable," Mr Ball said.
He said Franklin will be split into three, despite meeting the criteria of becoming a unitary authority.
"We have the population needed and the governance ability. It is an absolute travesty of democracy that the Minister has rejected our application," Mr Ball said.
He said Franklin residents have consistently opposed the reorganisation of their district through submissions, public meetings, a poll run by local media, and three telephone polls.
Mr Ball said there are still two avenues open to the Franklin District Council. The first is to get the support of the Auckland Regional Council and Environment Waikato. Mr Ball said so far there had been no response from either council.
The second was to have a petition signed by 10 per cent of electors of each of the regions - 140,000 from Auckland, 40,000 from Waikato and 6000 from Franklin.
"In our view, this is simply unobtainable, and would be a waste of ratepayers' money should we even attempt the exercise," Mr Ball said.
- NZHERALD STAFF