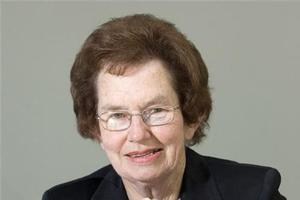 The Government has decided to implement key recommendations in Dame Margaret Bazley's report on the legal aid system, Justice Minister Simon Power said today.
Dame Margaret's report was released three weeks ago, identifying serious problems in the system.
Mr Power said her findings concerned the Cabinet and it was important to move quickly.
It has agreed to:
* Disestablish the Legal Services Agency and shift responsibility for the administration of legal aid to the chief executive of the Ministry of Justice;
* establish a statutory officer who will have responsibility for granting legal aid and managing cases by the Public Defence Service;
* replace the Legal Aid Review Panel with a Legal Aid Tribunal administered by the ministry;
* work on a streamlined eligibility and administrative scheme for lower-cost cases to reduce costs associated with granting legal aid and compliance costs for legal aid providers;
* expand the Public Defence Service into Auckland, Wellington, Hamilton and Christchurch;
* trial other models of service provision, including tendering and contracting with senior lawyers; and
* make provision for the ministry to determine criteria for accreditation of lawyers as legal aid providers and establish panels to consider accreditation.
"These moves show how serious Cabinet is in getting this right," Mr Power said.
"The decisions will be implemented by legislative change as soon as possible next year and funding will be sought for their implementation."
Mr Power said Dame Margaret's remaining recommendations would be considered and taken to Cabinet in March.
- NZPA