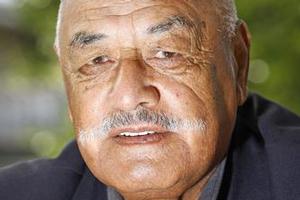 East Coast iwi Ngati Porou has been offered one of the biggest Treaty of Waitangi settlement packages, comprising $110 million in cash plus assets including forestry, carbon credits, 5869ha of conservation reserves and parks and the option to purchase schools and police stations.
A memorandum released by the Office of Treaty Settlements details the proposed settlement, which also outlines a Crown-Ngati Porou Accord, under which the iwi will have input into Crown priority-setting and decision-making in specified areas.
As well as settling grievances, the offer recognises and rewards Ngati Porou's military services to the Crown.
Treaty Negotiations Minister Christopher Finlayson is seeking support from the Government to build a museum in Gisborne to commemorate the East Coast's "C Company" of the Maori Battalion.
Negotiation of the agreement was done by Te Runanga o Ngati Porou entity Te Haeata.
It has agreed to the deal and must now return to the people of Ngati Porou with the offer.
Runanga chairman Apirana Mahuika said he was pleased with the offer but it was not set in stone.
"It is an offer made without prejudice, which means it is still open to negotiation and ratification by our people."
The settlement comprises five elements - reconciliation, land and resources, culture, an accord between the Crown and Ngati Porou, and further financial and commercial redress.
Reconciliation includes an apology from the Crown, and a cash payment of $20 million "towards all of Ngati Porou's historical, cultural and social redress aspirations".
The Crown will gift Ngati Porou five properties including the Manutahi Forest at Ruatoria and the three guardian mountains of Mt Hikurangi - Taitai, Whanakao and Aorangiwai.
Attached to the other $90 million cash component of the offer is the right for Ngati Porou to buy 21 schools north of the Turanganui-Waimata Rivers, and five police stations, which the Crown would then lease back.
It also provides the opportunity to buy 25,000 hectares of East Coast forests with associated accumulated rentals and Tauwhareparae Farms Ltd, should the Gisborne District Council reconsider selling them.
Carbon credits associated with the two East Coast forests being gifted would be transferred to the iwi, as well as the credits for any forests they decide to buy.
Ngati Porou would also be given the first right of refusal over any state houses Housing New Zealand might want to sell.
Public access and conservation values would be preserved on the 5869ha of Crown conservation land to be transferred to the iwi.
Signing the agreement would be followed by an opportunity for Ngati Porou to "air Treaty grievances over a two-week period", which would be recorded as part of a compilation of a Ngati Porou history.
There is also scope for Ngati Porou to "enhance influence" on Gisborne District Council decision-making affecting the iwi.
While much of the agreement sounds like a return of sovereignty to Ngati Porou, "existing ministerial responsibilities remain with ministers", who would participate in an "annual Ngati Porou-Crown Forum for high-level discussion between Ngati Porou and ministers, including the Prime Minister" or his or her delegate.
ON THE TABLE
* One of New Zealand's biggest Treaty of Waitangi settlements has been offered to Ngati Porou of the East Coast.
* The package comprises $110 million in cash, plus assets.
* These include forestry, carbon credits, 5869ha of conservation reserves and parks, and the options to buy schools and police stations.
- NZPA