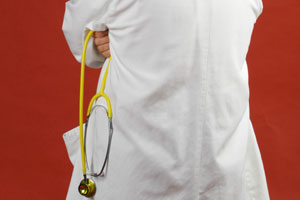 A doctor who had an extramarital affair with his stepdaughter who was also his patient and employee has had his registration cancelled by the Health Practitioners Disciplinary Tribunal.
The doctor began a sexual relationship with his wife's daughter, more than 20 years his junior, after she started working for him in May 2007.
The stepdaughter was married with one son at the time the affair started.
The doctor also treated and prescribed for her during that time.
The pair had since had one child and she was pregnant with their second child.
The doctor admitted the charge of professional misconduct in July this year.
The tribunal dismissed the doctor's arguments that his stepdaughter had initiated the sexual relationship, and that it was just a case of a father and stepdaughter who fell in love and had a family.
"There can be little doubt that [the doctor's] sexual relationship with [the woman] was, in the circumstances, a very significant departure from acceptable standards of conduct expected of a medical practitioner, amounting to malpractice," it said.
"In the tribunal's view, [the doctor] transgressed the boundaries of trust, power and influence."
The tribunal said cancelling his registration was the appropriate penalty "in order to protect the public and community by upholding proper professional standards".
It also censured him and ordered him to pay costs of about $8200.
The tribunal said the father of the stepdaughter's husband complained to the tribunal, saying the doctor's actions had "destroyed his son's marriage and ruined his family's lives".
He believed his son and grandson had been "mentally harmed" by the doctor's actions.
Names of all involved are suppressed.
- NZPA