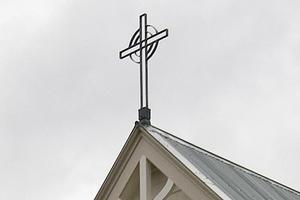 Many young Pacific offenders in South Auckland are "chameleons" who attend church with their family the morning after committing a crime, a judge says.
"On Saturday night he committed an egregious violent offence. On Sunday he dutifully did as his mother said, got up and got dressed in his Sunday best and went to Sunday school. On Monday he appeared in court," said Manukau-based Judge Ida Malosi, the country's first female Pacific judge.
She was commenting on research finding that most young Pacific gang members in Mangere and Otara were still closely connected to their families.
"Young people who offend are chameleons. They change," she said.
"Young people, by definition, make mistakes. Adults, by definition, need to mentor and support them through those mistakes."
The study, for the Families Commission by AUT University with Otara researcher Efeso Collins and Mangere researcher Ronji Tanielu, reported to more than 200 Pacific community leaders yesterday.
The team interviewed 26 young people, most aged 14 to 24, in three mainly male gangs and one female gang, plus 21 who had not joined gangs and five ex-gang members.
Mr Tanielu said they found that family was still important for almost all the young "gangstas".
"Most Pasifika youth in gangs did not want to replace their family or home with the gang," he said. "A lot talked about the 'blood family' compared to the 'street family'."
The researchers found that young people who joined gangs often felt unloved by their parents.
"A lot of the top-level ones are the ones who don't find love, who are invisible to their own families," said one ex-gangster.
Another said: "It's the family, bro, it's either the parents are not at home or they [young people] are just looking for comfort."
AUT social scientist Dr Camille Nakhid, who led the study, said many Pasifika parents had multiple jobs and worked long hours, so were not at home for their children.
Mr Collins said many young gang members were concerned about their parents' poverty.
"A lot of them said, 'In the future I want to help my parents pay the bills, I want to buy them a house'.
"So approaches to young people including ideas about how they want to serve their parents is an important opportunity."