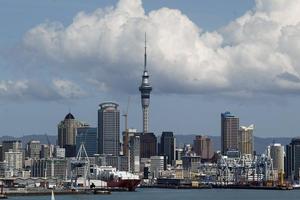 Council staff employed in planning, policy and strategy are most likely to lose their jobs in the Auckland council amalgamation.
A document released by the Auckland Transition Authority this afternoon reveals that positions that will be "centralised" by the super city could face redundancy.
But those at the coal face of council services - including parks, customer service and libraries - are safe for now. The authority has said it will not be "reviewing" those positions.
"Staff that deal directly with customers will generally remain in their current locations," says the discussion document.
The document also said the "number of management tiers will be minimised".
Authority executive chairman Mark Ford said the document has been sent to council chief executives.
"We are committed to running fair, transparent processes and are working with existing local government organisations and employees to obtain their feedback," Mr Ford said.
The document covers a draft organisational structure, the scope for restructuring and a description of how the restructuring will take place.
The Public Service Association is the union that represents 2600 of the 6000 staff affected by this afternoon's announcement.
The union's national secretary Richard Wagstaff said before this afternoon's announcement that he hoped it would reduce the anxiety of PSA members.
He said the union hoped that all those at the coal face of council services would keep their jobs but acknowledged some in management may go.
"There is a risk that they will lose people who want to find a job that is more stable," Mr Wagstaff said.
He said the authority does not have the time to review every job on the council and any review should be left up to the new Super City council.