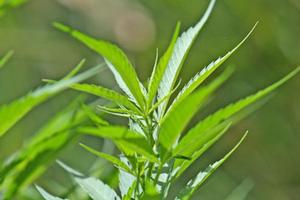 The number of cannabis plants destroyed by police has hit a 10-year high.
In the 2008/2009 year police seized 141,000 plants with the potential to cause community harm worth $379 million.
Police arrested 1125 offenders, seized 191 firearms and recovered stolen property worth $400,000.
The haul of plants was the highest in 10 years and up by 17,000 on the previous year, Detective Senior Sergeant Scott McGill said in police magazine Ten One.
"This can be directly attributed to enhanced intelligence collection and the good flying weather," he said in the magazine.
Police often worked with the Royal New Zealand Air Force to transport large cannabis plots out of remote country.
During the year police searched more than 820 houses and properties, leading to the record number of seizures and arrests, Mr McGill said.
The results showed cannabis was a "gateway" drug to other criminal activities, he said.
The magazine said the potential socioeconomic harm of $379m the drug could have had on the community was based on a conservative estimate of 226 grams of cannabis from each plant.
Further record seizures could be achieved with greater liaison between drug squads from police national districts and the National Cannabis and Crime Operation and the National Drug Intelligence Bureau, Mr McGill said.
He said public input was also very important.
"Members of the public also make a major contribution to the success of these operations by providing invaluable information each year that leads to plots being located and offenders arrested."
- NZPA