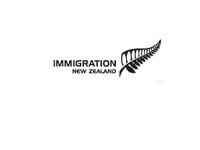 Two Ukranian victims of human trafficking have been prosecuted for passport fraud when they should be receiving help from New Zealand authorities, their lawyer says.
Jeremy Bioletti said he had defended one woman who was brought into the country by a Ukrainian gang then forced to work in an Auckland brothel to pay off a $10,000 debt.
A second, similar case was currently before the courts.
Mr Bioletti said the women were among up to 15 people brought to New Zealand by the gang and he believed the practice was widespread.
Mr Bioletti told NZPA he decided to speak out after a number of speakers at a conference on human trafficking, held in Wellington last week, claimed it was not an issue in New Zealand.
Department of Labour immigration manager Steve Watson today told Radio New Zealand there was no "substantiated" evidence of trafficking, but this did not mean the department was denying it occurred.
He said victims needed to inform police to enable a criminal investigation.
However, a nurse from the Philippines, whose passport was confiscated by her New Zealand employer, said when she approached police for help, they told her it was not their responsibility.
- NZPA