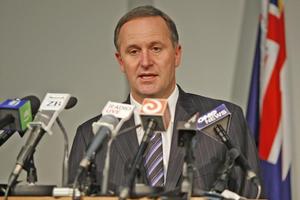 Ministers will get a set amount of nearly $40,000 a year to spend on accommodation, Prime Minister John Key said today.
Cabinet today considered a report offering several options on how the ministerial housing system works which Mr Key ordered after last month's controversy over claims being made for ministerial accommodation.
Ministers would make their own arrangements and pay for it out of a fixed payment of $37,500 a year - equivalent to a market-based estimate of rent and a small contribution to other costs, Mr Key said. Only one payment would be made per property.
Details of housing claims, released last month, showed wide variation in the claims that were being made and uncertainty over what could be claimed.
Deputy Prime Minister Bill English was claiming an allowance for living in his own home, which was much higher than the average MP was allowed.
He decided to pay back the difference between what he had been claiming as a minister and what he would have been able to claim as an MP.
Mr Key said a second category of $30,000 per year would be created for ministers who stayed in the same home they were already claiming the $24,000 parliamentary allowance for.
- NZPA