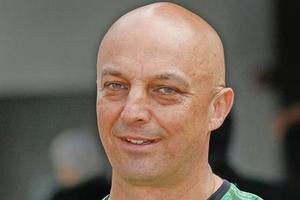 Readers of nzherald.co.nz are clearly divided over the call this week for gay and lesbian couples to be given rights to adopt children.
Similarly, in our poll asking whether gay couples should adopt, 59 per cent of the nearly 7000 who voted said no while 41 per cent said yes.
The acting head judge of the Family Court, Paul von Dadelszen says New Zealand is lagging behind many other countries and should allow both homosexual couples and de facto heterosexual couples to adopt children.
A Takapuna reader summed up the views of those who don't see sexual orientation as an issue.
"I see a hell of a lot of straight parents or 'proper families' as people here are referring to them - beating their kids, emotionally torturing them, failing to provide education and sometimes failing to provide the necessities of life.
"Anyone adopting should have to prove themselves a worthy, capable parent.
If a gay or straight man or woman or a gay or straight couple or straight couple can prove that, I don't see an issue."
A Hamilton reader said that a Mum and Dad has not been the "norm" for generations in many families.
In this reader's family children are looked after by a mum on the DPB, a dad who is a sickness beneficiary, step parents, grandparents and an aunt and uncle.
"So long as the people living with the kid are mature, caring and loving, who cares how many parents there are, and what sort of orgies they have when the kids aren't home (the kids won't know about that stuff)."
Others find the idea unacceptable. An Australian reader called the idea "the ultimate in child abuse."
A Penrose reader called it further evidence this country was "going down the toilet."
From China, a reader said that in her country there was no debate about what family life should be.
While she understands that many homosexuals are of a gentle and loving nature, she considered it a tragedy for a child to grow up watching unnatural same-sex petting and more.
A teacher spoke of her experience of teaching two boys with same-sex parents. One had two mothers and the other had two fathers.
"When the second 'mum' moved into the house of one of the boys, his behaviour went from well mannered, polite and quietly confident to very aggressive, hostile and rather confused about the situation. Around that time and onwards he would take a good part of the morning to calm down enough just to learn.
"The second boy was in a situation with two dads. While he was a pleasant young chap there too was an air of great confusion about him. It seemed that in essence, these were very confused young boys about what it meant to be young boys. With an imbalanced gender balance at home, I wonder if this has changed."
You can have your say or read more views here.
- NZ HERALD STAFF