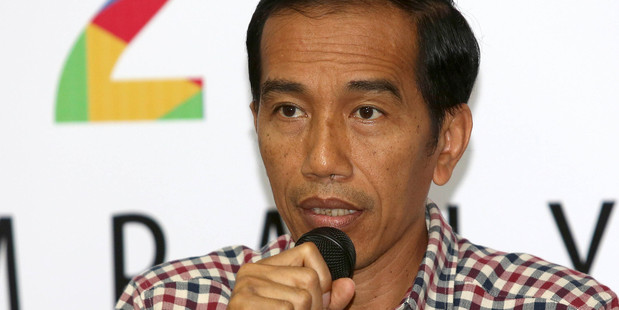 It is not every day that a government rejects a foreign aid scheme just as it is about to begin. But that is what happened in May when the Indonesian Government called a halt on a New Zealand aid project training local police in community policing after four years of extensive planning.
The Eastern Indonesia Community Policing Programme had been intended to train members of the Indonesian National Police in conflict-ridden West Papua, with nearby Maluku also receiving some input. New Zealand was committed to tutor some 1000 police over a three-year period at a cost of more than $6 million.
For those of us who had opposed the programme from the outset, the news was welcome. Community policing is fine for Mt Albert or Tokoroa but the brutality of the police in West Papua cannot be corrected by instruction. The systematic practice of police torture as a means of control has been documented by academics such as Dr Budi Hernawen.
Why was the scheme called off? The Ministry of Foreign Affairs offered a non-explanation: "Indonesia could not support the programme at this time."
Subsequently a Jakarta-based Kiwi journalist sussed out a more revealing explanation. Deputy Chief of the Indonesia National Police, Commander General Badrodin Haiti, said the reason was "concerns about the programme's motives".
On the face of it New Zealand's motive is simple - to help the Indonesian police work more closely with their communities and thus improve community safety. The Government also hoped to stave off domestic criticism that it was ignoring the evidence of ongoing gross human rights abuses in the territory. However, until recently this agenda seemed to dovetail quite nicely with Indonesia's interests. I know from Official Information Act requests that our diplomats had important meetings with top brass in West Papua last year. The New Zealand Ambassador and his team made sure to emphasise that New Zealand supports Indonesia's "territorial integrity" and what they described as the Indonesian Government's "welfare and prosperity approach".
Our diplomats felt at ease with Chief of Police Tito Karnavian, an old boy of our Defence Command and Staff College and the Massey Security Studies course. He told our team that his police needed to "train police as serving local communities, not as oppressors".
Local activists view Inspector-General Karnavian far from favourably. Since his appointment in 2012 oppression has increased, and political arrests doubled last year.
The design documents for the community policing project confront the problem that allegations of human rights abuses might surface during the project. If New Zealand had to speak out how could this be handled diplomatically?
Did the Indonesian authorities worry about this potential risk of bad publicity? Or could it be that Indonesian authorities were concerned about media inquiries?
A new president will soon take office in Indonesia - the vote count is not final but it is likely to be Joko Widodo. He is a new broom, with fewer links to Indonesia's autocratic past. What better time to promote human rights and peaceful dialogue instead of police aid of dubious value.
Maire Leadbeater is a member of West Papua Action Auckland.