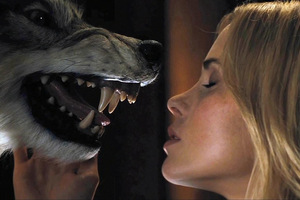 The New Zealand International Film Festival opens for the 44th time in Auckland today, kicking off two weeks of the sort of cinema that reminds there's much more to life on the big screen than mega-men in masks.
Plenty of regular festivalgoers will already have pored through the festival programme and booked their tickets.
But for them - and event newbies too - we've assembled an extensive list of facts to help everyone get into the mood for the fortnight-long movie marathon.
Here are the numbers:
Number of New Zealand comedies: One - that's How to Meet Girls from a Distance, the winner of the Make My Movie contest run by nzherald.co.nz which gets its world premiere at the Wellington festival on July 29 before screening in Auckland on the final night of the festival.
Number of Australian movies actually set in Australia: One from four.
That one, The Sapphires heads from the Outback to Vietnam in its tale of a girl group playing for the troops during the war. The other three either head to Cambodia (Wish You Were Here) or Europe (Lore and Dead Europe).
Number of minutes in the longest film: The 180 minutes of It's the Earth not the Moon from Portugal. Though it's set on an Azores Island only 4km long. So chances are we get to meet everybody who lives there.
Number of bare bits, highest: Too many to count in Crazy Horse, the documentary about the perennial Parisian cabaret is the festival's most naked film. Funnily enough, the number of views of its trailer on the festival's youtube channel is also way ahead of anything else on offer.
Number of films featuring a Go Girl: One. Anna Hutchison features in the delayed Josh Whedon-produced horror The Cabin in the Woods which is playing as part of the Incredibly Strange programme.
Number of films featuring the actor formerly known as the West twins: One. Antony Starr features in the aforementioned Aussie-gone-Cambodia mystery, Wish You Were Here.
Number of films featuring an Almighty Johnson: One. Emmett Skilton, who played the Norse god Axl, is appearing in local low-budget art-feature We Feel Fine which also features a cameo from Florian Habicht, maker of last year's festival opener Love Story.
Number of films operating below zero degrees: Five, at least. The bestefar of them all is 1926 Norwegian airship doco The Flight of the Airship Norge Over the Arctic Ocean. There's eco-docos Chasing Ice (time lapse photography of glacial melting) and The Last Ocean (by New Zealand nature cameraman Peter Young about a need to ban fishing in the Ross Sea) and let's not forget snowy Swiss shepherding study Winter Nomads.
But warmly (ho ho) recommended of this frosty bunch is Wellington director Costa Botes' The Last Dogs of Winter which heads to frozen Manitoba to see a man about a dog ... or actually a whole pack of them.
Number of 3D films in the festival: Four but don't worry they are all 10 minutes or less in length and part of the animation showcase for Poland's Platige Image Film Studio.
Number of films featuring Marilyn Monroe: Two - that's a new print of the 1953 comedy classic Gentlemen Prefer Blondes as well as Bert Stern, Original Madman, a doco about the famed 20th century fasthion photographer who famously shot Monroe in The Last Sitting a few days before her death and has snapped quite a few famous celebrities since.
Number of movies featuring Kylie Minogue, Bruce Willis, or Zac Efron in a festival film, probably for the first time: One. Minogue is in mad French closing night flick Holy Motors, Willis in Moonrise Kingdom, and Zac Efron is in a supporting role in Liberal Arts.
Number of films featuring Frances McDormand, Isabelle Huppert, Lea Seydoux or Gael Garcia Bernal, not for the first time: Two each. McDormand is in Moonrise Kingdom and This Must be the Place; Seydoux in Farewell My Queen and Sister; Huppert in In Another Country and Amour; Bernal in No and The Loneliest Planet.
- TimeOut