The 40 per cent File - Celebrating our exporters in their quest to boost New Zealand's exports from 30 per cent to 40 per cent of GDP by 2025.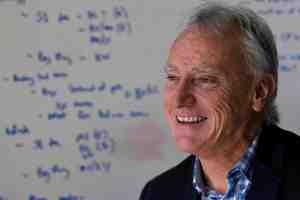 It's an ambitious goal but many of our export champions are growing rapidly, with some increasing their sales by 30 per cent year-on-year.
Our largely small and medium scale businesses are the key to driving the export growth we need to sustain employment and our communities.
Over the summer months the 40 per cent File will highlight the huge variety of Kiwi ingenuity, innovation and export success - just a snap-shot of the amazing stories, coming from New Zealand exporters.
Linbide Tools
Linbide now exports 60 per cent of their range of tungsten tipped saw blades to 30 countries along with tungsten router bits, paint scrapers and countersinks. Linbide is the largest manufacturer of tungsten carbide tooling for industrial woodworking machinery in New Zealand and Australia with robot controlled machines to ensure the precision and durability required for industrial wood manufacture.
Middle Earth Tiles
The company has sent a shipment of its unique earthen tiles to a customer in Norway, 350km above the Arctic circle and about as far from New Zealand as you can get. Unlike most tile manufacturers which use ink jet printing to create colour, Middle Earth use local Northland clay and traditional hand glazing techniques to create a unique selection of tiles and mosaics. "We are very proud of the local skills we have developed to make our tiles," said Middle Earth founder Jeff Roberts. "Each hand-glazed tile bears traces of our touch and with their special and individual style offering an exciting concept in tile finishes." Middle Earth has supplied tiles to Australia, US, Hong Kong and the Pacific Islands and are currently negotiating orders for Thailand and Ukraine. Roberts said their output, as for many other manufacturers, was limited only by the availability of working capital to increase production and develop further products. www.middleearthtiles.co.nz
CTC Aviation Training
CTC has earned approval from the Hong Kong Civil Aviation Department to conduct training for the issue of official Hong Kong Commercial Pilot Licences. Since 2004 CTC has trained more than 1250 airline pilots from 28 nations around the world. CTC in Hamilton turns over more than $12 million a year. The company currently has 190 cadets in training from 15 countries. www.ctcwings.com
ARANZ Medical
ARANZ's handheld digital scanning device is now being used in 14 countries including the US, UK and locally to track and document the rate of wound healing. This is a world first technology in an area of medicine costing $50 billion a year in the US alone. The system was initially used by Weta Digital to scan objects for the Lord of the Rings to measure digitally in real time in 3D. It was also used early as a fast, cost-effective and accurate way to gather measurements for the custom-fitting of orthotics and prosthetics. Measuring the rate of wound healing is now where the technology is having the most impact by scanning and imaging 3D measurements of wounds which then links to other software for analysis and documentation.
Fusion Electronics
Fusion's sales will shoot past $30 million this year following the recent success when they won the coveted National Marine Electronics Association Award in the US, the first time for a marine stereo sound system. Usually the award goes to one of the big four: Garmin, Raymarine Navico and Furuno. Fusion has also just launched Fusion-Link which allows boaties to access their Fusion Stereo via their on-board chart plotter or fish finder. Major boat-builders including Sunseeker, Regal, Bavaria, Sealegs, Fairline and Hanse are licensed to install the system. The company focused on the marine entertainment market is owned by Sir Peter Maire. (For more export success stories go to www.facebook.com/hookedonexport).

If you have racked up exciting recent wins internationally and want to share them contact catherine@exportnz.org.nz or txt 021-636-219