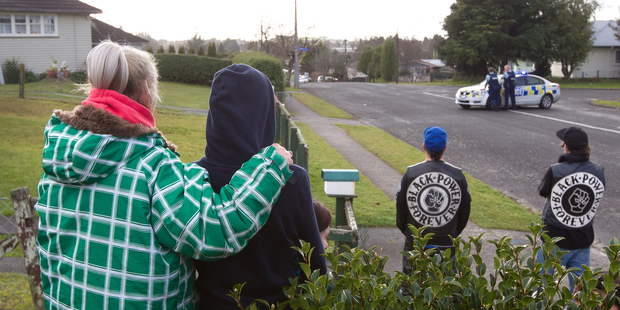 Stories making headlines around the region today include an armed stand-off in Tokoroa between police and a "dangerous man," and a hero saves his friend from a 25m drop.
A dangerous man was on the run last night after armed officers stormed his Tokoroa house.
A Napier motorist was pulled to safety by a "hero" during a four-car pile-up over the weekend.
There have been 11 accidents and five close calls involving aircraft in Tauranga over the past three years.
A Masterton man who smashed up his mother's house with an axe has been convicted.
After 20 years and thousands of hours behind the wheel, bus driver Pieter Fakkers has called it quits.
Vicki Snee, widow of police officer Len Snee is set to move on in her life again.

For Alica Buxton, some of her most precious possessions were the little boxes of "firsts" that burned on Saturday.
Stories your grandparents told you can now be saved for posterity.
Robots are a preoccupation for Wanganui's Mosen family.
Apparently homework doesn't actually help students learn at all.
Whangarei's Rose St Cenotaph could be on the move.
Larnach Castle formed the latest set for a filming project in Dunedin.
And finally Stan Walker is keen to meet his Wairarapa fans.
Other stories making headlines around the region include:
Turkington art on display at museum
Disabled students will miss out
Lost walker earns praise for response
Students steaming art chosen for skate park
Sing-a-long fans join seasoned stars
Children enjoy Epic film premier