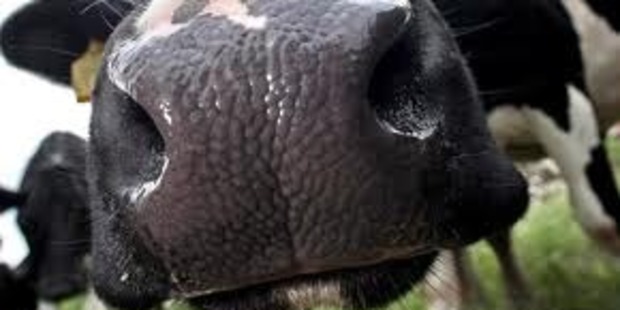 Northland dairy farmers are expected to spend Fonterra's record forecast payout on settling debt, with local businesses unlikely to see much of the cash injection.
The giant dairy co-operative has raised its 2014 farmgate milk price payout to a record $7.80 a kg of milksolids - welcome news for farmers still recovering from the fallout of last month's botulism contamination scare and last summer's devastating drought.
Federated Farmers Northland provincial president Roger Ludbrook said dairy farmers would be spending any extra money conservatively and reinvesting in their farms.
"It's fantastic news, especially on the back of the criticism that's been levelled at Fonterra in the last month."
Many Northland dairy farmers were saddled with debt, so paying it off would be the "wisest" move, Mr Ludbrook said. The next thing on the list would be to replace machinery.
The sector is now expected to receive $3.5 billion to $4 billion more in revenue compared with 2012/13. A 30c revision announced last week will add about $500 million to dairy sector revenue this year.
Fonterra has been in damage control mode since China placed a temporary suspension on dairy imports thought to contain bacteria that can cause botulism.
The scare damaged New Zealand's farming reputation and cast doubt on the quality of our dairy products.
ASB chief economist Nick Tuffley said the forecast reflected recovering global dairy prices and resilience following the botulism scare.
New Zealand still had a lot of work ahead to restore long-term damage to reputation. But as the supplier of 90 per cent of China's imported milk powders, it was "pretty hard for China to suddenly turn around and import product from elsewhere", he said.
The $7.80 price was $2 more than the previous season, and a "really good" windfall for dairy farmers.
"When you combine that with a probable slight lift in production, we're looking at an increase in farmgate revenue of upwards of $3.2 billion."
However, rough times during the drought meant many farmers would be reinvesting the windfall back into their farms, rather than spending it.
"We're not going to see farmers rushing out and celebrating with retail therapy."
A third of the money would trickle down to the economy, and the rest would go into getting the dairy industry back into good shape, he estimated.