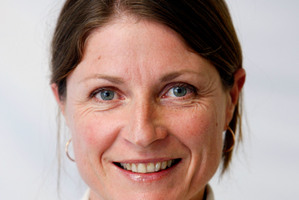 I doubt Mr Key called Mr Obama a devil beast when they were playing golf. He should have.
Well, according to Key's opinion of the Green suggestion of the possibility of using quantitative easing as an economic measure in rough times, Mr Obama has been doing just that; printing money for years yet he wasn't the subject of the vitriolic, petty pack-hunting by the National Party that has got Nicky Hager enviable book sales and Judith Collins in trouble again.
She's only just out of Twitter rehab and is now battling an image problem that has cast her as Cruella De Vil unleashing 101 Rottweilers of the right-wing blogosphere on anyone that gets in her way rather than just arguing policy in Parliament.
But then this kind of politics is never about ideas or policy. It's more about who can give a good speech in front of the class and principal, pull off being thought of as a Mr Nice Guy, while organising who should get a hiding behind the bike shed if it looks like you're not going to be Head Boy.
In this election, far more than others, there is a really nasty streak - like being at a party that suddenly sours and you know it's time to leave before someone gets hurt.
Internet Mana party rallies that can attract 400 people in the local school in Whangarei is an exciting example of what could be a shift in the North where people power takes back the steering wheel and starts driving somewhere constructive. I get what Internet Mana is doing because they know what the mainstream parties seem to have forgotten.
Being young and brown is no longer the lost group missing in apolitical action. They have the numbers and their needs in the North should be foremost if we are really serious about democracy. If only they vote. But when I see Laile Harre with Mr Harawira and Kim, I think: 'What's a nice girl like you doing in a place like this?"
Much as I have a problem with the lack of interest that might result in a long-term lift for Northland in the nearly four decades that National has had the chance to do it - I still agree with Key on one thing: Dotcom is dodgy.
Buying the democratic process in one country when you're wanted in another is hardly a great base to build on. What worries me more though, from the man who's been in trouble this year for his bookshelf choices and photo ops with a steel mallow puff on his head, is the incitement of effigy burning and chanting in a way that could easily come from a different time in a different land where mallow-puff hats were de rigueur.
It's just plain ugly. Ugly like organising a political and media hiding of some hapless geek behind the bike shed and then uploading it to YouTube.
Meanwhile the Greens - Key's "devil beasts" - insist on talking policy. Strange. Novel. Devilishly attractive. Especially when I've lost all faith in the devil we've known for nearly 40 years.