Much of Dargaville could be engulfed in a wide Kaihu River delta and the Ngunguru River mouth could open wide and swallow much of the estuary.
Low-lying land at Doubtless Bay, Ahipara, Bream Bay, Omapere and several other coastal sites could also be knee deep in the briny.
These are worst-case, 100-years-ahead scenarios revealed in draft maps identifying Northland's coastal erosion and flood-prone areas.
Northland Regional Council's (NRC) new maps pinpoint sites which may eventually be at risk from tide action, climate change and sea level rise; putting 13,000 Northland properties into a coastal hazard zone, on paper at least. They are at 31 erosion areas and 61 flood hazard sites now identified on both of Northland's coasts.
Environmental Management Committee chairman Joe Carr releases the draft maps this week. They are the culmination of a three-year review to update 10-year-old-plus coastal hazard maps, and enable the modelling of likely effects of erosion and shoreline positions until 2115.
Mr Carr said the affected owners and local authorities should keep the information in perspective as most of the risks have long been recognised, with set-back lines being in place for more than 20 years. While the property identification had increased, and therefore awareness of the likelihood of coastal erosion or flooding, the hazard risk itself had not necessarily changed, he said.
"It's important to remember the production of these maps does not have any effect on the actual risk of coastal hazards to a property and because the implications will vary from site to site, it's impossible to determine whether there will be any effect on property values."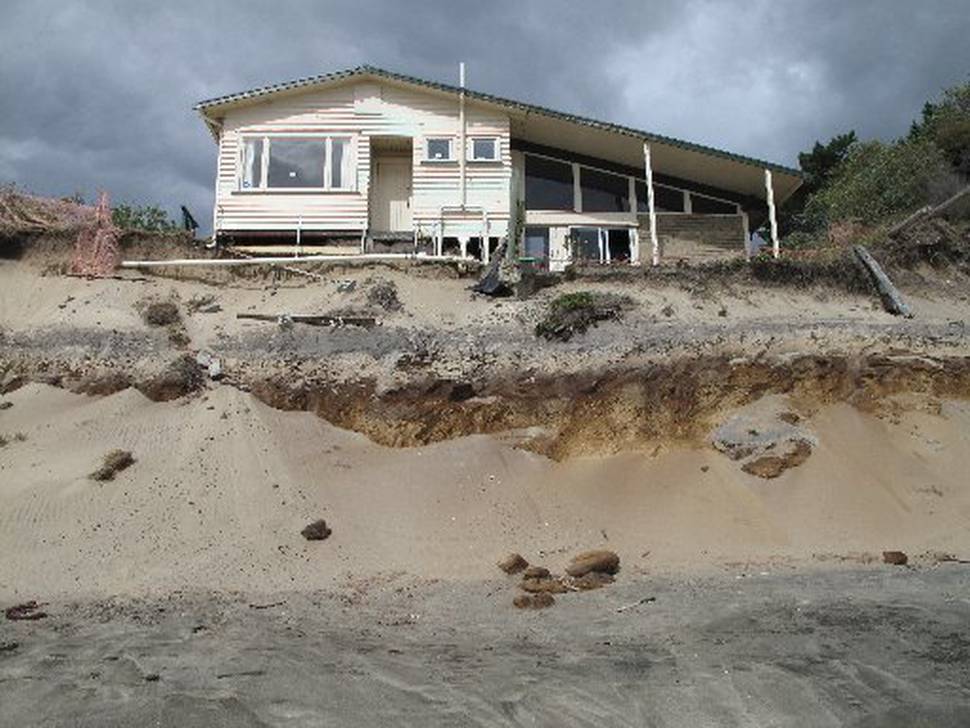 The draft maps will be available to district councils when generating land and property information reports.
Property already within a mapped coastal hazard zone have always been subject to district plan rules relating to development, Mr Carr said. The district councils will now have to develop relevant risk-management plans for the latest listed sites.
Councils regularly release this kind of information all over New Zealand, so it's not a situation unique to Northland or its insurers, Mr Carr said.
Public feedback will be invited on the 13,000 pin-pointed properties before the final coastal hazard maps are produced.
The council is writing to affected property owners and the maps can be viewed at www.nrc.govt.nz/coastalhazardmaps. Those without internet access can call 0800 002 004 to get a copy of the maps.