A weekly round-up of news snippets, events and oddities from the Bay of Islands and around the Mid North
With all the fuss about the Bay of Islands in recently weeks, it's easy to forget the biggest signing of the Treaty of Waitangi took place at Mangungu in South Hokianga.
On February 12, 1840, as many as 3000 Maori gathered at Mangungu Mission Station, a few kilometres west of Horeke, when 70 chiefs added their signatures to the Treaty.
That event will be remembered this Friday with a morning of commemorations starting before dawn with a karakia (prayer) at Arai Te Uru at the mouth of the Hokianga Harbour.
Festivities will then shift to Mangungu with a mihi and church service at 8.30am followed by kai.
Mita Harris, of Heritage NZ, said it would be the first time commemorations would start with a pre-dawn karakia. Before signing the Treaty the rangatira would have sought guidance in a similar way, Mr Harris said.
The event would also remember Maori Taylor, a long-time stalwart of the Mangungu commemorations who passed away recently.
Mangungu's original Wesleyan Mission House is still standing and is now managed by Heritage NZ.

Horeke regatta
The action continues in South Hokianga on Saturday, February 13, when Horeke holds its annual regatta.
Organisers promise a day of fun on and off the water with raft and kayak races, an Iron Man/Iron Maiden team triathlon, tug of war, a King and Queen of the Mountain challenge, free biscuit rides, axe throwing, hangi and spot prizes. The event kicks off at 10am.

'Allo 'Allo auditions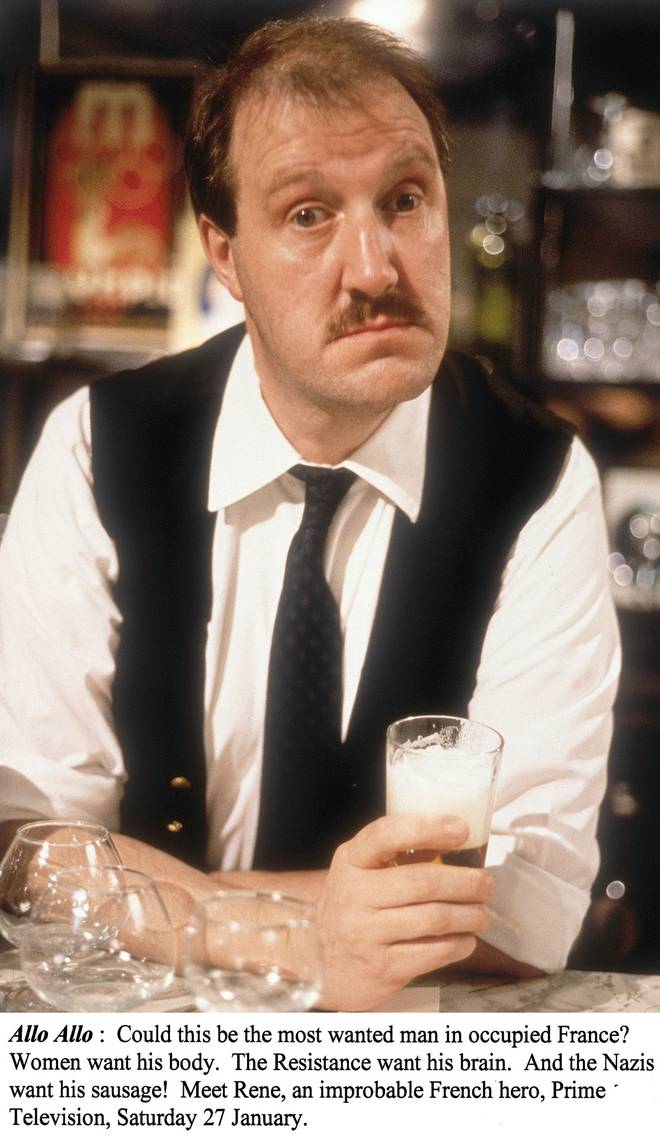 Listen very carefully, I shall say zis only once. Kerikeri Theatre Company is holding auditions for its upcoming production of 'Allo 'Allo, based on the TV comedy about a cafe in occupied France during World War II.
The play features 15 adult characters of mixed age and gender and will be staged in May. The auditions take place from 7-9pm on Monday, February 15, in the Turner Centre Plaza.

Prison campaigner to speak
Prison reform campaigner Kim Workman is Monday's guest speaker for the University of the Third Age (U3A). His talk, called 'New directions in criminal justice - or are they?', will start at 10am on February 15 in the St John Ambulance Hall on Kerikeri Rd. All welcome.
Mr Workman is a recipient of the international prize for restorative justice and a former national director of Prison Fellowship NZ. U3A is an organisation for retired people who enjoy learning and sharing interests.

Street food on the move
Paihia's Friday night street food market, which started in the revamped mall now known as Paihia Lanes late last year, has relocated to Alongside on the town's waterfront. More to come on the market and why it was forced to move.
Meanwhile, Kaikohe has also set up a night market with food, fresh produce and entertainment every Thursday from 6-9pm at Marino Court, also known as Library Square.

Paralympians in art
The Spirit of Gold Collection - 12 paintings by Amber Stephens of some of New Zealand's top Paralympians and para-athletes - will be on show in Paihia Lanes today, February 10.
The athletes portrayed include Whangarei's Cameron Leslie, a former Advocate sports reporter, double gold medallist and para-swimming world record holder from Beijing 2008 and London 2012, and Dargaville's Emma Foy, a para-cycling tandem champion. Both are strong contenders for the Rio games.

Kerikeri artist a double finalist
Kerikeri artist Lee Brogan has had work selected for two prestigious art competitions in 2016.
A collage on paper titled The Fetish is a finalist in the New Zealand Painting and Printmaking Awards, run by the Waikato Society of Arts. The $20,000 first prize will be announced on February 19.
She is also in the running for the Waiheke Community Art Gallery's small sculpture prize with a glass sculpture called Bombora Australis, made using the pate de verre technique and imagining a possible future for the Great Barrier Reef. The winner will be announced on February 27. Ms Brogan is a finalist for the third time in both competitions.

Have your say on marine law reform
Conservation group Fish Forever is holding a public meeting at Bay of Islands Yacht Club in Waitangi from 6-8pm tomorrow, February 11, about the long-awaited reform of the Marine Reserves Act.
The Ministry for the Environment wants to update the 45-year-old law and Fish Forever is encouraging people to find out more and have their say.
Submissions on the proposed new Marine Protected Areas legislation close on March 11. The group will outline its key areas of support and dissent, and offer help to anyone keen to put in a submission.

Art on show
The latest exhibition at Kaan Zamaan Gallery on Hobson Ave in Kerikeri, opening at 5pm this Friday, February 12, features new paintings by Rachel Miller plus high-fired and raku-fired pottery by Robin Anaru Anderson. Called 'Tahatu - the edge of the land', the show runs until March 10.

Nominate a volunteer
It's that time of year again to nominate volunteer groups for the Trustpower Far North Community Awards.
Nominations have to be in by April 1. Entry Forms are available from Far North District Council offices and service centres or can be completed online at www.Trustpower.co.nz/communityawards. For more information call Emily Beaton on 0800 87 11 11 ext 4310.
Awards are presented in five categories: Heritage and environment, health and wellbeing, arts and culture, sport and leisure, and education and child/youth development.
Last year's supreme winner was Hokianga Health Auxiliary. Past Far North winners, such as the Bay of Islands Vintage Railway Trust and Focus Paihia, have gone on to win the national title.

Parkinsons help
Parkinsons Northland is holding a Kerikeri Support Group meeting and lunch from 11am on Thursday, February 18, at the St John Ambulance Hall on Kerikeri Rd.
This month's guest speaker will discuss handling and managing pills and medication.
Parkinsons services in the Far North include tai chi on Tuesday afternoons at Kingston House, Kerikeri, and Thursday mornings at the physiotherapy clinic at Coopers Beach, as well as water-based exercises at Little Dippers Pool in Kerikeri on Wednesday mornings.
For more information contact Vicki Sadgrove on educator.northland@parkinsons.org.nz or (09) 437 6876.

Do you have news or an upcoming event you'd like to see in this column? Send it to us, including your full contact details, to baynews@northernadvocate.co.nz.