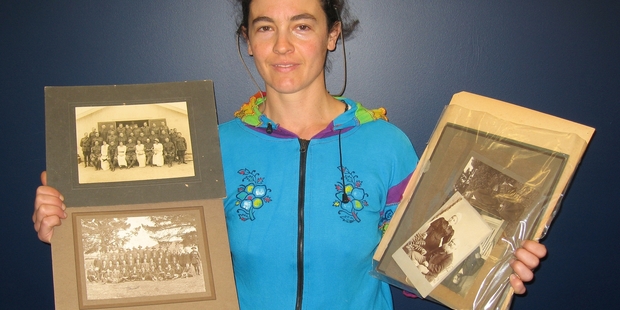 When Nicole Gardner bought her house in Whangarei a year or so ago she didn't expect it would lead her on a journey of discovery and hopefully repatriation.
Ms Gardner bought the house in Fifth Ave and later discovered three suitcases in the attic. A quick search uncovered dozens of carefully stored photographs and other memorabilia dating back to the 1920s, including trophies and unemployment books from the 1930s.
Now she wants to reunite the property with its rightful owners - or their descendants - so that the history can be preserved.
The common theme in the photographs and other items is the surname Johnston and includes wedding photos, pictures from swimming and bowling competitions and a trophy for bowling for a Mr G Johnston.
"Somebody has gone to a lot of effort to preserve the photographs and look after them that it would be a shame to just throw them out. Even if I can't track down the owners or any family members a historical society may be interested in them," Ms Gardner said.
"There are some lovely old photographs and historical documents so hopefully somebody will know who they belong to."
She said the photographs were a fascinating insight into early last century although some of them date from as late as the 1970s. Ms Gardner is not from Whangarei originally and spends six months of the year as a navigator on commercial boats so does not have many connections to the district so came to ask the Northern Advocate for help.
Anybody who can shed light on the photos can contact the Advocate chief reporter on 09 4702875.