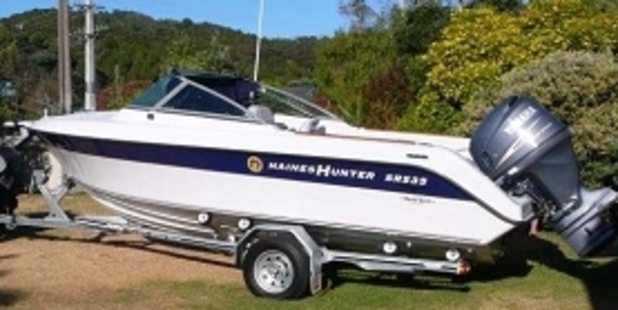 Police want public help to find three boats worth more than $100,000 that have been stolen from Northland properties.
Whangarei police detective Aaron Crawford said a series of coastal properties had been targeted by thieves over the winter months.
Baches at Tutukaka, Oakura, Whananaki, Mangawhai and in the Bay of Islands, and rural properties at Maungatapere were hit.
A Haines Hunter boat, valued at $65,000, was taken from Tutukaka, a 4.3m aluminium boat was stolen from Whananaki and a $20,000 inflatable NIAD is missing from Parekura Bay in the Bay of Islands.
Meanwhile, two men have been remanded in custody following court appearances.
Paraire Pou, 38, and Jeremy Lyndon Tuhiwai, 42, are both facing 34 charges but didn't enter pleas when they appeared in the Whangarei District Court on separate dates late last month.
Pou first appeared on June 21 on six charges of burglary and single charges of theft, theft of a boat valued at $65,000, theft from a car and unlawfully taking a motor vehicle. Four days later he appeared on two charges of theft, two of burglary and one of unlawfully taking a motor vehicle.
Tuhiwai also appeared on June 21 on three charges of burglary and single charges of failing to stop, driving while unlicensed, driving at a dangerous speed, theft and theft from a car. They are both accused of stealing items, including an aluminium boat worth $16,000, in February.
Both were arrested following police searches of a Whangarei property and another at Maungatapere last month.
Tuhiwai is alleged to have been in a pursuit on State Highway 14 near the intersection with Mangakahia Rd, west of Whangarei.
Officers searched two houses at Whangarei and Maungatapere and found property that had been stolen from coastal and rural addresses and some property believed to have been stolen in other burglaries. Both men were remanded in custody and will re-appear on July 28.
Anyone with information can contact Constable Jo Reuben at Whangarei police on 09 430 4652.