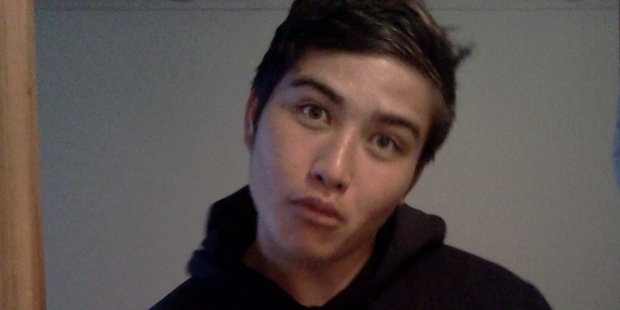 The Northland Rugby Union has rallied around the family of teenage rugby player Jordan Kemp who died from injuries received on the field on Saturday, saying it is too early to say whether procedures for players with head injuries returning to play need to be reviewed.
NRU chief executive Jeremy Parkinson said it was too early to comment on the process involved with Mr Kemp's return to rugby after he was issued a "blue card" in March, instead choosing to stand by the family.
Mr Parkinson said the sole focus was supporting the family of the Otamatea Hawks' player, who died in Auckland Hospital after a suspected brain bleed suffered during a premier reserve match between Otamatea and Old Boys Marist at Kensington Park.
"It's all about now supporting the family, giving them as much support as we can to celebrate Jordan's short life and getting support mechanisms in place," he told the Advocate.
"It's probably too early to comment because it's still going through the process and we're going through the process at our end by filing a serious incident report. It's all about minimising their stress so they can deal with their grief."
Questions around the process of Mr Kemp's return to rugby were raised after he was issued with Northland's, and the world's, first blue card after he suffered a head knock earlier in the season.
As per the blue card system, he was removed from the field and forced to follow the return to play protocols as set down by New Zealand Rugby.
Otamatea premier coach Dean Kenny assured the Advocate the club, and Mr Kemp, had followed the protocols, despite the player wishing to return before being issued a medical clearance.
The guidelines state a player should see a doctor within 24 hours, before resting and doing no activity for about three days, depending on cognitive and symptom recovery. From there, players are able to move into light aerobic exercise such as walking or stationary cycling after four to 10 days.
Depending on recovery rate, after that 10-day mark players can move into sport-specific training such as running or ball work. It is only at the 21-day mark that players are able to return to contact work. However, before a player may take part in a game, the NRU must receive documentation which declares a doctor has medically cleared that player to return.
Mr Kenny said Mr Kemp had done that and had been back playing for a number of weeks without suffering any concussion symptoms - including being forced by the club to wear headgear for some of that time.