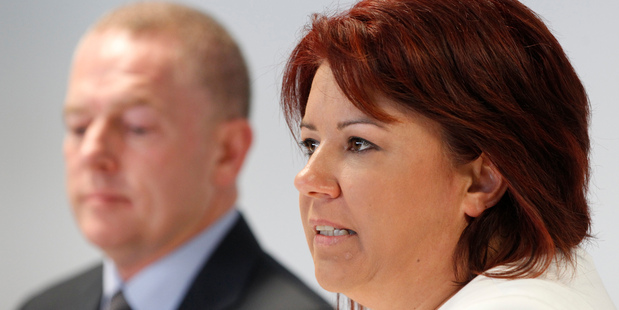 Northland beneficiaries are illegally claiming more than $1 million in welfare payments.
A total of 41 Northlanders were successfully prosecuted for benefit fraud in the year to June 2013, for payments totalling close to $1.3 million, show figures from the Ministry of Social Development (MSD).
The amount was more than the previous financial year, when 55 benefit recipients were prosecuted for $1.1m in fraud debt.
Whangarei saw 21 prosecutions - the highest number with close to $650,000 in fraud debt - followed by Kaikohe and Kaitaia.
Dargaville saw three prosecutions, worth $121,656.
Benefit fraud is detected in a number of ways, including through reports from members of the public, data matching with other government agencies, the ministry's own internal investigation and regular client entitlement reviews.
Another detection tool is through enhanced information sharing between Inland Revenue and the Ministry of Social Development, which started in March last year, that compares MSD records with IRD data to identify working age beneficiaries who have not accurately reported their income to Work and Income.
It enables MSD to correct the amount or type of benefit being paid, and where there is reason to believe the underreporting was deliberate, investigate for possible welfare fraud.
Whangarei lawyer Dave Sayes said defrauding the welfare system was a "crime against the taxpayer" that offenders didn't think twice about.
"It's a very easy crime to commit and it's very difficult to detect."
The most common ways beneficiaries illegally claimed money were failing to declare they were living with a partner, and not declaring income, he said. "[The system] relies almost entirely on people being honest when completing forms, and it relies on the honesty of people notifying the department of a change in their circumstances."
Nationally, 906 beneficiaries were successfully prosecuted - establishing fraud debt worth more than $32.6 million.
Under the Social Security Act, anyone who makes a false statement to claim benefit money illegally can face a maximum penalty of 12 months in prison and a $5000 fine.
More serious cases of benefit fraud can come under the Crimes Act, in which case offenders can spend up to seven years in jail.
All fraud debts owed to the Ministry of Justice are actively followed up, often with the help of police asset recovery teams.
The Ministry of Justice has a range of powers to recoup the debt including stopping offenders from leaving the country.
However, repayment is flexible and is looked at on a "case by case".
"These repayment arrangements are reviewed and adjusted if a client's circumstances change.
"Sometimes however there are circumstances when clients are unable to repay their debt, for example if they are in prison or unable to be located," the ministry said.
The total balance of fraud debt owed to the Crown is currently $128 million.
A new law coming into effect this month will hold both partners in a relationship equally accountable for benefit fraud.