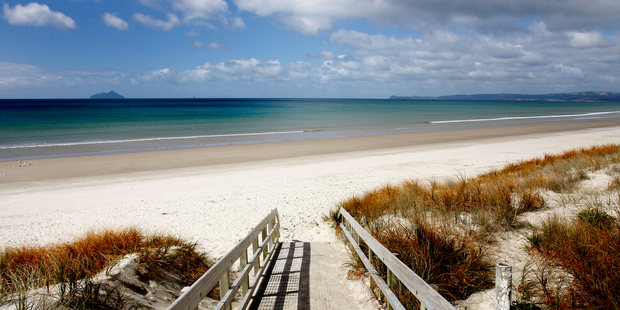 Northland's endless summer could evolve into a wonderful winter, with weather watchers predicting the next three months will be warmer than normal.
Northland's autumn has been unusually warm, with temperatures above 20C, and the relatively fine weather is expected to continue for the next three months, Niwa forecaster Chris Brandolino said.
"You have had some really great weather up there for the time of year and we are predicting there will be a 45 per cent chance of temperatures being above average for Northland over winter," Mr Brandolino said.
"The average temperature for Whangarei for the three months of winter is 12.3C so when we say 'above average', that means we predict the average temperature will be at least 0.5C higher. Those are pretty good odds that it will be a warmer winter than normal in Northland."
He said a confluence of two events to the east of Northland was behind the fine predictions.
"During JuneAugust 2014, mean sea level pressures are expected to be lower than normal to the northeast of New Zealand, and weak lower than normal pressures are expected over the country.
"When you have weather coming form the east or northeast, it's gong to be much better than weather coming from the south, southeast or southwest."
Helping the situation was sea surface temperatures were also expected to be higher than normal for the next three months.
"Sea temperatures have been above average for 17 consecutive months, and that's going to continue, meaning that when you add that to the sea level pressures, it will heat the air," Mr Brandolino said.
"That's not saying though that there won't be the odd cold snap during winter, because there will be, just like you had the other week, but we are saying the confluence of those two things should mean you see a warmer than normal winter."
Niwa has predicted winter rainfall in Northland was likely to be near or below average.