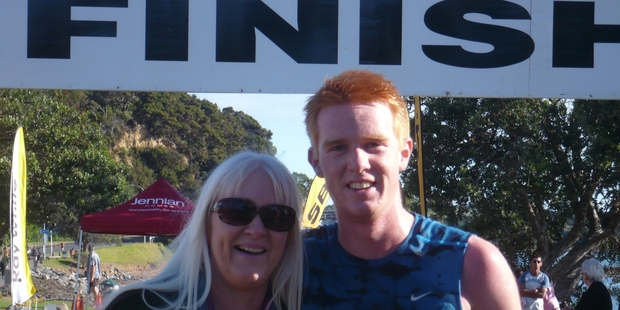 Whangarei's Harry Linford made it two from two in as many days as he won the Auckland Cross Country Championships and the Mother's Day Run/Walk in Paihia.
Linford had been in Auckland on Saturday competing in the Cross Country Championships and followed it up on Sunday in the 8km Mother's Day Run/Walk, winning in 26.55 and having time to call on his mum Lisa to join him to celebrate Mother's Day by crossing the finish line together.
Whangarei's Ian Calder was second home in Sunday's event in 27.52 with Gareth Jones, of Paihia, third in 29.15 and Rory Darkins, of Whangarei, in fourth place.
Kerikeri's Maria Akesson ran the course, which took the competitors from Paihia through to the top of the Waitangi Golf Course returning through the Waitangi Treaty Grounds to the finish line in Paihia, to win the women's division in 31.24.
Second home was regular winner Carolyn Younger, of Whangarei, in 32 minutes, with Whangarei's Linda King in third place.
Whangarei Girls' High School student Madi Doar had a strong run to finish fourth out of the large number of entrants.
Paihia turned on great weather for the 1111 competitors, many of whom dressed in red to support women's heart health in the Go Red for Women Heart Foundation promotion.
Judges had difficulty in picking the winning red outfits due to the high calibre of entrants. However, Deb Shepherd of Kerikeri and Amber West, plus her family who are also from Kerikeri, took out the major prizes.
The next event in the Sport Northland Run/Walk series will be the Baylys 2 Dargaville Run/Walk 6.8km or a 12km run/walk on Sunday, June 22.
Entries are now open online at www.runwalkseries.co.nz or pick up an entry form from Sport Northland or an ASB Bank.