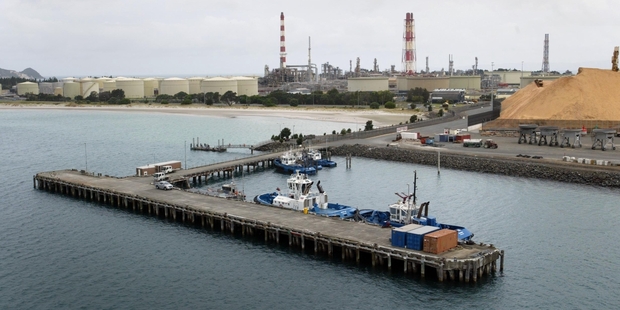 The cost of a report into Northland Regional Council's investment in Northland Port Corporation has been released on the recommendation of the Chief Ombudsman but the contents of the $76,189-plus GST document remain a secret.
Chief Ombudsman Dame Beverley Wakem's recommendation that the council declare the cost of the report follows an official information request by a National Business Review journalist.
Former NPC chairman and minor shareholder Mike Daniel had earlier lodged an unsuccessful official information request for the report to be made public.
The Northland Regional Council (NRC) holds a 54 per cent share in the port company (NPC) on behalf of the region's ratepayers but has cited commercial sensitivity in refusing to release the report, carried out in 2012 by corporate adviser and investment bank, Rockpoint.
Mr Daniel said the NRC's claim, and now the Chief Ombudsman's finding, that the report could give competitors an advantage was "bizarre". He said all shareholders should know about any recommendations by Rockpoint to improve shareholder value. He added the cost of the report was not the point. "I continue to be concerned that the information contained in it hasn't been shared with other shareholders, or indeed the ratepayers who have paid for it," Mr Daniel said.
But NRC chairman Bill Shepherd said other investors or potential shareholders could commission their own reports if they wanted.
Dame Beverley's suggestion that the cost be released, but not the contents, vindicates the council's approach, Mr Shepherd said.
"Council obtained the report in its investor capacity as the major shareholder of an NZX- listed company that it views as a significant and strategic asset for Northlanders," he said.
NRC's shareholding in the port company had an NZX value of $41.8 million at $1.89 per share on June 30, 2012, and in April had a value of $67.1 million at $3.03 per share.
"Since June 2012, we've also received $4.4 million by way of dividends, which is a direct relief to ratepayers, and means that Northland Regional Council has some of the lowest rates and levels of debt of any regional council in New Zealand," Mr Shepherd said.
The NRC had an obligation to "look at the bigger picture" regarding key regional infrastructural assets, including obtaining independent advice like the Rockpoint report, he said. Most of NPC's earnings are generated by Northport, the Marsden Point port operation jointly owned by the NPC and Port of Tauranga.