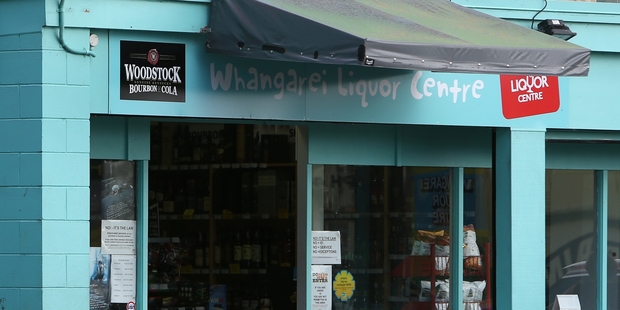 A liquor store worker was back on the job a day after a masked robber thrust a weapon in his face and demanded money and cigarettes.
A man wearing a dark hoodie and bandanna entered the Whangarei Liquor Centre on Maunu Road about 6.30pm on Saturday.
He showed a weapon, believed to be a firearm, at the shop worker and demanded money and cigarettes.
The worker handed over some cash and cigarettes and the robber was last seen running down the alley towards First Ave.
Police put in cordons on nearby streets and called in a police dog and handler.
Detective Sam Kemp said there were a lot of people around at the time, making it difficult for the dog to track.
Yesterday, a fellow worker said he was contacted by his mate moments after the robbery and rushed to the shop.
"He was a bit nervous. When you see a gun, it's not that easy you know," the shop manager said.
While his friend was a bit shaken by the ordeal, he was back on deck from midday yesterday.
However, the shop owner said Carruth Park, which is right next to the liquor store, needed better lighting as did the alley running alongside the store.
"There needs to be more lights there because people are using the darkness to hide," the owner said.