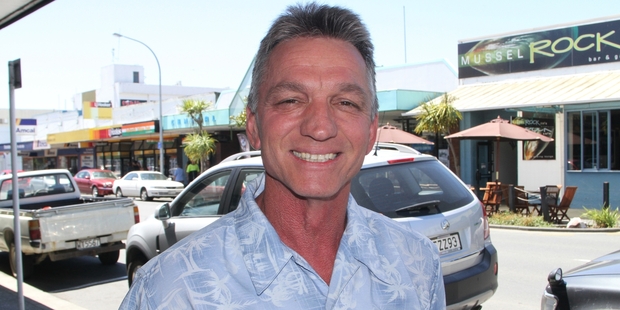 The only shopkeeper in the Far North licensed to sell "legal highs" says he is no longer selling the synthetic drugs.
Jujnovich Holdings, a tobacconist and news agency on Kaitaia's Commerce St, is the only Far North business listed by the Ministry of Health as having a licence to sell synthetic cannabis.
The business has been the target of a number of small but vociferous protests against the sale of legal highs.
It has also been targeted by robbers demanding the drugs, most notably in February when owner Raymond Jujnovich used an empty rabbit cage - the closest object to hand - to fend off a knife-wielding youth demanding "legals". The youth fled but was later arrested.
Mr Jujnovich confirmed he was no longer selling synthetic cannabis, but would not comment further. He had previously claimed he was meeting adult demand for a legal product.
Meanwhile, at least one Kaikohe shop is reportedly selling legal highs, although no one in Kaikohe holds a retail licence for synthetic drugs.
Businessman Tony Taylor, who runs the Kaikohe Community Watch page, urged townsfolk to bring him evidence that "legal high crap" was being sold to Kaikohe youth.
Once evidence was provided police and Health Ministry officials would be able to step in.
The Psychoactive Substances Act, which became law last year, allows councils to dictate where legal highs can be sold - but does not allow then to ban their sale altogether.
Northland MP Mike Sabin has written to all three district councils in Northland urging them to engage with their communities and put Local Area Product Plans in place.
The plans could be used to keep psychoactive substances away from sensitive locations such as schools, libraries, parks and other areas frequented by children.
However, legal-high opponents are unimpressed because the law does not give councils power to ban the drugs outright.
Far North Mayor John Carter has said he would, if he could, limit the drugs' sale to the Three Kings Islands and the premises immediately next door to Mr Sabin's electorate office.
Whangarei District Council is looking at limiting their sale to a few inner city streets, - but that is strongly opposed by existing businesses in the area.
Mr Sabin has defended the law, saying it was still in a transitional phase, but had already greatly reduced the numbers of products available and shops selling them.
There were currently about 40 interim-approved products on the market compared to more than 200 unregulated products before the law came in.
About 150 retailers had interim licences, well down on the estimated 3000-plus outlets previously.