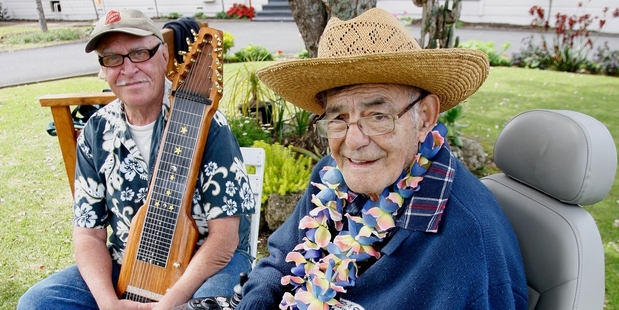 Renowned steel-guitar player Doug Lomax, who played at Auckland's hottest swing clubs back in the 40s and 50s, has died.
Mr Lomax passed away in Whangarei Hospital on Sunday at 83.
In recent years, he was unable to play after a stroke paralysed his left side but he helped keep the magic alive as patron and mentor of Whangarei's Lomax Steel Guitar and Ukulele Club.
His friend and fellow enthusiast, Glenn Cross, said many steel players in New Zealand and overseas would now be reflecting on Mr Lomax's influence on their music.
His skills on the steel guitar and his empathy for the Hawaiian sound earned him respect locally and throughout the US and Pacific region. He began playing with his own band at the age of 16 and was popular at many venues in Auckland during the late 1940s, 50s and 60s, and also played in Hawaii many times.
He would be remembered for his willingness to share his knowledge on learning to play, Mr Cross said.
Mr Lomax was the maker of the highly collectible Lomax-brand steel "lap" guitar.
The club will host an afternoon tea to celebrate his life and musical legacy at the Salvation Army Hall, Aubrey St, Regent, on Sunday. All are welcome.