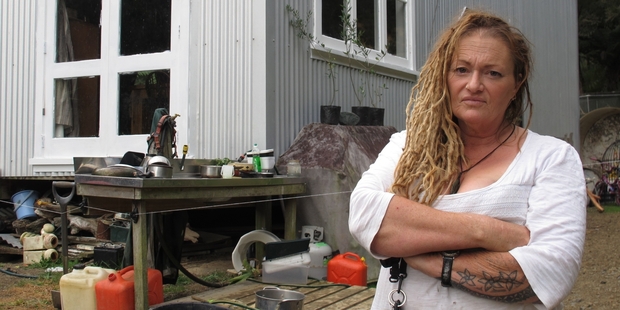 Housing charity Habitat for Humanity says as many as 7000 Northland families live in unhealthy homes in urgent need of maintenance and repair.
Northland executive director Conrad LaPointe said the case of Helyn Tavita, the Kaeo woman who lives with her special-needs granddaughter in a shed without running water, power or toilet, as reported in Saturday's Advocate, was far from unique.
The problem was that low-income families who owned their own home were not eligible for government funding, even if their living conditions were unhealthy or their homes in disrepair. Those who did not own a home could apply for a state house or help with paying rent.
Mr LaPointe estimated 7000 homes in Northland needed essential maintenance and repairs. That figure was only an estimate because statistics previously collected by Housing NZ were no longer available.
A previous government started the Rural Housing Programme after realising Northland and the Bay of Plenty had serious housing problems with 10,000 homes deemed substandard.
The programme started making a dent in the problem but was axed in 2008.
"The level of housing needs here shocked a lot of people and opened a huge can of worms. It was probably easier not to address it," Mr LaPointe said.
Habitat for Humanity was trying to help Ms Tavita, and others in similar circumstances, through its Brush with Kindness programme. The scheme targeted low-income families who owned homes in need of essential maintenance and repairs.
The organisation was planning to provide solar panels so Ms Tavita could at least have a fridge and lighting, and would not have to spend $70 a week running a generator.
Because the programme's funding was limited, he appealed to other groups or individuals to help her, for example by fitting insulation or hooking up her wetback stove.
Ms Tavita was not eligible for the government's Healthy Homes insulation programme because her home had been built after 2001.
So far a Brush with Kindness had helped eight Northland families and aimed to help 12 more this year, Mr LaPointe said.
He hoped that highlighting Mrs Tavita's situation would focus attention on wider problem of substandard homes.
A substantial amount of funding and political will was needed to address Northland's significant housing needs, he said.To help Ms Tavita, send an email to Habitat for Humanity: northland@habitat.org.nz