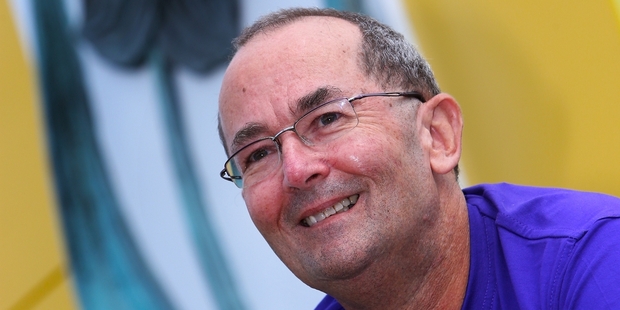 Thirty-five per cent of Peter Harwood's body is riddled with dormant cancer which could become active at any time.
The 56-year-old Whangarei man was diagnosed in 2010 with stage 4B small lymphocytic lymphoma, a slow-growing cancer of the lymphatic system, which in Mr Harwood's case includes the lymph nodes and bone marrow throughout his body. He is currently in partial remission, which means the cancer is inactive so next month he will be taking part in the Cancer Society's Relay For Life.
"You never know when it's going to come back - it can be every five years or so, and it normally comes back more aggressive," Mr Harwood said.
His cancer journey began after "virtually overnight" he developed symptoms such as extensive bruising, little pupura (spots) all over his body and night sweats.
In 2011 he was also diagnosed with a separate blood condition called idiopathic thrombocytopenic purpura (ITP) - a low platelet count in the blood.
Despite this, next month he'll be participating in his third Relay for Life, a 24-hour memorial and fundraising walk for the Cancer Society at Otaika Sports Park.
"To me personally, it is one of the most incredible experiences you can have, especially the night ceremony," he said.
"It's all celebrating the survivors and remembering those who have passed on.
"And, of course, it's raising money and awareness for the Cancer Society who do amazing work."
Relay For Life is on March 15 and 16, and involves teams walking or running around a track, with at least one team member on the track at all times during the 24 hours.
Mr Harwood is not fazed by walking long distances - in fact it's been a key part of his recovery.
"Even on the morning of my chemo I would still go for a walk afterwards.
"Eating well, taking care of fitness, going for walks has helped me cope."
He's urging people to register their teams and start their fundraising for the relay now.
"Definitely do it. Take part. Because it makes people on the outside understand what people go through, and also what the Cancer Society actually does."
To register for Relay for Life, contact 09 437 5593 or visit www.relay.org.nz