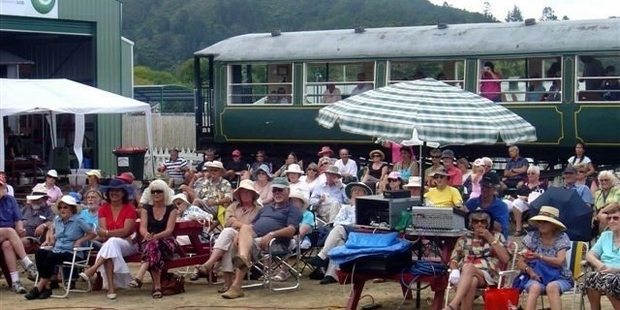 Good Lorde. No, New Zealand's pop diva won't be there, but it will be another great musical event.
It may not be up to the Grammy-awarding Lorde standard, but this year's Concert At The Station promises to be another great event. On February 16 from 3pm to 5.30pm, the Kawakawa Railway station will host another toe-tapping, fun-inducing concert.
Perennial favourites Bella a Capella returning with their close harmonies, joined by Cath Toomey singing jazz and blues. Johnie Pedro from Okaihau and his two talented daughters will entertain with reggae and blues numbers, Casey Murray and Jim Bradshaw will blast out their country rock numbers, and Shelley and Ian from Auckland have a special contribution with their jazz and country style.
But perhaps the highlight will be 15-year-old Kauwiti Selwyn from Kaikohe. This talented young man has taught himself to sing and is now in the oversight of Kerikeri's Carol Maher. He will enthral the audience with his light opera renditions.
The master of ceremonies will be Far North mayor John Carter, who will be sure to entertain with his own brand of humour and enthusiasm.
The Bay of Islands Vintage Railway Trust's fundraiser is probably unique in the world, with the performers on the station platform and the audience bringing their own chairs and sitting among the railway tracks. Entry is by gate sale only at $10 adults, $5 children, (under 5 free), and $25 for a family. Enquiries to Frank Leadley, 09 4027650, or Shirley May, 027 2350106.