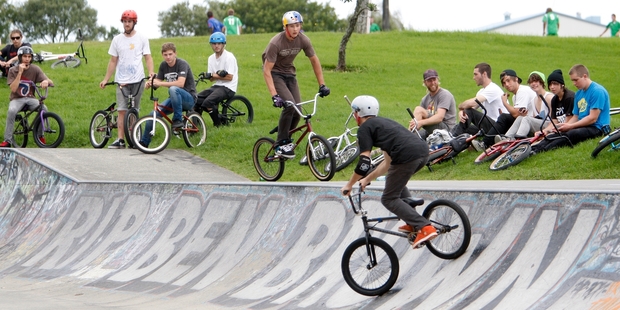 The father of a Whangarei teen who died of meningococcal disease wants somebody held accountable for his son's "preventable death."
The findings from a coroner's hearing into the death of Ben Brown, 18, from meningococcal disease in August 2011 have just been released. The coroner found that antibiotics may have masked the meningococcal disease that killed Ben, but the "frailties and problems" with the Whangarei Hospital system that contributed to his death have been fixed and a similar death should never happen again, health officials say.
But Ben's father, Darren Brown, said despite Northland District Health Board admitting a number of errors contributed to his son's death, nobody had been held accountable and the family was taking advice in regards to possible compensation for the "avoidable death".
On August 22, 2011, Ben fell suddenly sick after work. He was taken to White Cross accident and medical clinic, but sent home with a meningitis leaflet, a script for oral antibiotics for tonsillitis, and paracetamol.
After his condition deteriorated, he went by ambulance to hospital, but was discharged. The oral antibiotics, although not sufficient to destroy the meningococcal bacteria, masked the real cause of his illness.
The next afternoon Ben's condition worsened and he was admitted to the intensive care unit, dying on August 27.
In his decision, Northland Coroner Brandt Shortland said there were serious shortcomings in the public hospital treatment delay, staff levels and communication between health professionals in Ben's care. Full results of a vital CT scan that could have identified meningococcal disease were not read for 36 hours.
NDHB conducted two independent reviews after Ben's death, covering the actions of the Emergency Department and ICU, and acted on every recommendation made.
Chief medical officer Dr Mike Roberts said all the issues identified in the external reviews have been addressed, which had led to a real improvement in patient safety.
"It was tragic to lose such a young life and we deeply regret that it happened. We wanted to learn all we could about what went wrong so that we could be sure we had done everything possible to make patients safe in the future. We carried out internal and external reviews and reported the findings to Ben's family," Dr Roberts said.
The DHB initiated a region-wide immunisation programme with meningococcal C vaccine to over 32,000 Northland children over 10 weeks shortly after Ben's death to reduce the risks associated with the disease. It also changed the clinical steps it took to diagnose meningococcal disease and introduced a new type of blood test.
"Meningococcal disease is one of the most difficult to diagnose as patients often present with a range of symptoms, such as headache or fever, that are consistent with a number of other much less serious illnesses."
But Mr Brown wondered why his son had to die before the changes were made.
"The information in that (CT) scan was vital for Ben's treatment, as the scan showed the swelling of the brain. For 36 hours the doctors were unaware of his state, by the time they performed a second scan Ben had no flow of blood to his brain and was pronounced brain dead," Mr Brown said.
"The nurses' notes taken revealed that Dr David Oxner only spent 10 minutes with Ben to make his prognosis that Ben did not have meningitis, this is a patient with a leaflet in his hand regarding meningitis and he had six of the seven symptoms outlined in that leaflet."
He said the recommendations made by the NDHB may help people in the future.
"They should have the recommended amount of staff, the staff in ICU should be at the correct staffing level with the correct qualifications, all these issues should be addressed before anyone dies, we are in the 21st century. It amazes me with that when a life is lost under these circumstances nobody is held accountable, all the system allows for is changes to be made for the future.
"No apology will change anything, their actions have scarred our lives forever."