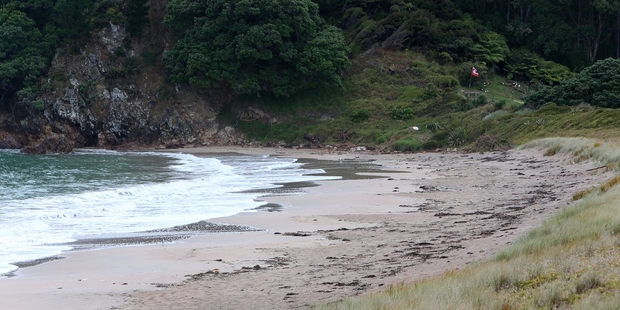 Food, donations and offers of help are pouring in to support the family of a boy killed at a Whangarei Heads beach after a hole he was digging in the sand collapsed and suffocated him.
Police have not released the name of the 7-year-old boy who died on the Pataua South beach known as Frogtown, 35km north east of Whangarei, about 1.30pm on Sunday.
It's believed he became buried when playing in the sand. Beachgoers, including members of the boy's family, and emergency services workers tried to resuscitate him but he could not be saved.
As news of the boy's death spread, the community at Whangarei Heads responded by donating food and money to his family.
Janet Hill, who works at Parua Bay School and knows the family, said she had started collecting donations.
"There has been a fabulous response from the community out here. I have been inundated with phone calls from people who want to help," she said.
Offers were flooding in through a Facebook group called "Whangarei Heads People".
"People I didn't even know were asking how they could help. I have received baking today and a letter in my mailbox that looks like a cheque."
A relative who was reluctant to talk about the death said the freak accident had shaken the family.
She said some family members had just attended one tangi and were now preparing for another.
"We are waiting for the release of his body. It's not a great way to start the year."
Children she dealt with were taught about water safety but this was not something the family could have anticipated.
Pataua resident Margaret Utatonga said she heard about the death on television news and was shocked.
"It's such a tragedy and so sad for the family. I feel for them."
Other Pataua residents approached by the Northern Advocate were shocked but reluctant to talk about the death.
A police iwi liaison officer said a local Kaumatua had blessed the scene on Sunday afternoon following the death.
The boy's body will be at Ngunguru Marae from today ahead of his tangi.