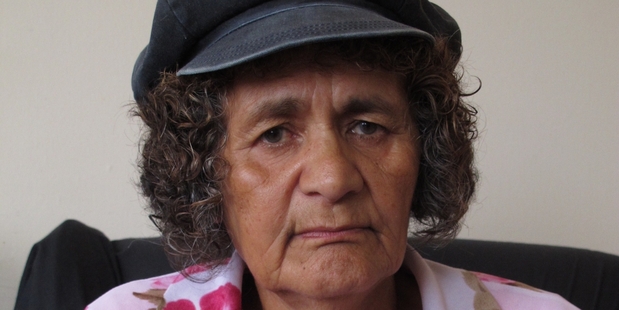 The grandmother of a 5-year-old girl critically injured in a crash in the Bay of Islands is seeking the "angel" who gave her granddaughter a chance of survival.
Hinehou Apiata, of Waitangi, said she was immensely grateful to a young woman who was first on the scene and started the child breathing again. She was convinced her granddaughter's saviour was an angel sent to save her life.
Mrs Apiata wants to pass on her gratitude in person, as well as that of the two families, and "give her a hug and a cuddle".
"I believe God sent her there. I want the whole world to know we're just so grateful to her," Mrs Apiata said.
The head-on crash occurred on January 8 on a winding section of Russell-Whakapara Rd. Sergeant Peter Masters, of Paihia police, said it appeared a Mitsubishi Lancer driven by a man in his 40s and carrying 5-year-old twins crossed the centre line and collided with a Nissan Navara ute heading in the opposite direction.
The girl had critical head injuries and was not breathing when a young woman from Tutukaka arrived moments later.
Mr Masters said the woman, who had grown up in the Australian outback with parents who were senior nurses, cleared the girl's airways and put her in the recovery position.
The child started breathing again and was airlifted to the intensive care unit of Auckland's Starship Hospital, where yesterday she was still in a critical condition.
Mrs Apiata said the girl and her twin brother lived in Kaitaia but had been visiting their father in Waitangi for the holidays.
It had since been an extremely difficult time for the family, who had been warned last Thursday to prepare themselves for the possibility that the child's life support would be turned off.
However, brain scans had shown a slight improvement since then, prompting Starship's doctors and nurses to persevere.
Her brother was uninjured but flown to Whangarei Hospital as a precaution. The driver, Mrs Apiata's son, suffered broken legs and ribs and a punctured lung. He was discharged from Whangarei Hospital on Monday.
Mrs Apiata said the families were also grateful for the support, love and prayers they had received from as far away as Australia, even from complete strangers.
"Without that we wouldn't be able to cope. It's just so uplifting."
The families were also hugely grateful to the St John medics, volunteer firefighters, police and helicopter crews.
Police are still investigating the cause of the crash. The driver of the ute, a Russell man in his 50s, was moderately injured.
* If you are the woman from Tutukaka who helped at this crash scene, or know who this "angel" is, please contact the Advocate on 09 470 2875.