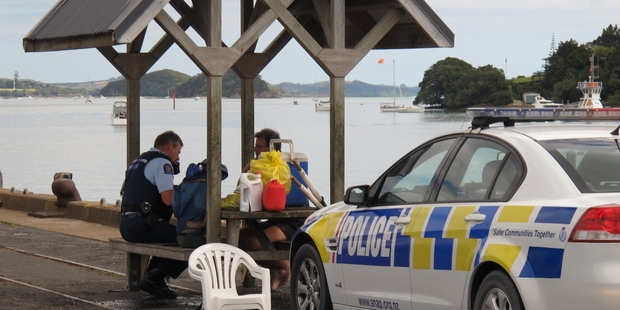 A Northland boatie is dead after his dinghy was apparently run down by a yacht near Opua wharf.
It is thought the 68-year-old was rowing provisions out to his boat when he was hit by a 12.8m yacht heading into Opua under motor about 8.30am yesterday.
The accident was witnessed by people on the wharf and the crew of the tall ship R Tucker Thompson, who pulled the man from the water and performed CPR until two St John ambulances arrived. The paramedics were assisted by volunteers from the Paihia Fire Brigade who arrived shortly afterwards. Their attempts to resuscitate him were unsuccessful.
The man's body was taken to Bay of Islands Hospital in Kawakawa for identification by family members. Until that was done, and next of kin had been notified, police would not give his name. He is believed to be a Northlander.
The harbourmaster was expected to try to find and recover the man's dinghy, which was thought to have sunk, in case it became a marine hazard.
Following the accident the Auckland-registered yacht moored at Opua wharf where police took statements from the two crew on board.
Sergeant Phil Le Comte, of Kerikeri, said police were yesterday still piecing together the incident.
"What we know is a vessel motoring towards Opua appears to have collided with a smaller vessel, possibly an aluminium dinghy.
"The occupant of that vessel has been thrown into the water. He was retrieved and brought to the wharf where bystanders, ambulance and firefighters have attempted to revive him. Unfortunately he has passed," Mr Le Comte said.
The two occupants of the yacht were cooperating fully, he said.
Police were also speaking to the R Tucker Thompson crew and a man on the wharf who heard the collision and saw its aftermath, as well as examining CCTV footage of the harbour.
It was possible people on the car ferry had also witnessed the accident.
It was too early to say whether charges could be laid. It was not yet clear whether the deceased was wearing a lifejacket at the time.
A Maritime New Zealand official arrived about 10am to start a separate accident investigation.
A post mortem will determine whether the man died from the collision, drowning or medical causes.
A 5-knot speed limit is in force in the area around Opua wharf.