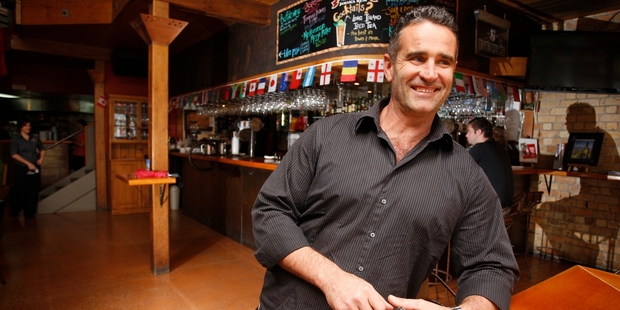 Scathing online restaurant reviews are usually written by customers with "faces like lemons", a local restaurant owner says.
Online restaurant review sites like MenuMania have enjoyed increasing popularity in recent years.
But controversy around their legitimacy and capacity for baseless, anonymous slander are putting more diners off.
Killer Prawn Restaurant owner David Sinclair said anonymous review websites were a "load of rubbish".
"They're a tool for people with a vendetta. Your opposition could get people to write nasty reviews.
"The bad reviews we've got on our site ... I could tell you the people who wrote them and I wish I'd never let them in in the first place."
It didn't matter how many somersaults you did, you couldn't make certain customers happy, he said.
"They had faces like lemons when they walked in."
People sometimes wrote fictitious reviews, and often painted minor problems into gastronomy catastrophes, Mr Sinclair said.
"Most people who are happy don't bother writing anything. It's the people who want to have a go."
Killer Prawn staff no longer paid any attention to the sites as it was impossible to verify their legitimacy.
Online reviews of various Northland eateries include: "Visiting this restaurant has been the worst dining experience I have ever endured," and, "When you see a wait person drop cutlery on the floor & then put them on the next table you know you should have gone elsewhere".
Another eatery's customer wrote: "My daughter ordered Gnocchi without mushrooms and when it was delivered (finally) to our table the owner specifically said 'here is your gnoochi (sic) without mushrooms' and surprise, surprise the first forkful was mushroom with a lovely hair attached."
One diner said the appalling food and service had "ruined" their whole week and another complained the meringues looked like "faded cow patties".
Restaurant Association NZ national president Mike Egan said online review sites had grown "hugely" in recent years.
But concerns around the legitimacy of some reviews was pushing people back to word of mouth as a more reliable source.
"There are so many fake reviews. I read a review the other day where someone claimed the [side dishes] were deep fried in butter. You actually can't deep fry in butter because you can't get it up to that temperature."
It was more helpful for both parties if a complaint was lodged at the time, so the restaurant experience could be put "right", Mr Egan said.
"You go to America and you go to a restaurant not to your liking ... you say, 'My steak's too well done', and you get it fixed. In New Zealand we have a bad experience, don't say a single thing and then get home and anonymously post an online review."
There was a tendency by some to abuse the sites, so reviews should be taken with a grain of salt, he said.
"If we were to become held hostage to all of the reviews and react every time ... you wouldn't know what to do."
Owner of Palmerston North cafe The Tomato, James Pettengill, caused a stir defending his establishment online in November.
"Before you take your opportunity to soil our good name with your petty little contrived review, you may like to first look at our menu before you cook up your fake review ... Go jump in the lake!" he wrote to one customer's post.
Another response, in which he reviewed a "menopausal" customer, was similarly blistering.
"This customer's sense of entitlement may stem from a spoilt childhood where she was immediately provided with everything she demanded, now after years on her own in the real world she has morphed into a female Golem."
Mr Pettengill has been accused of lashing out unfairly at his customers, but argued he had a right to reply.
Last year's American Express Dining Survey found more than a third of New Zealanders who used social media to rate their dining experience posted online within hours of the meal.
APNZ