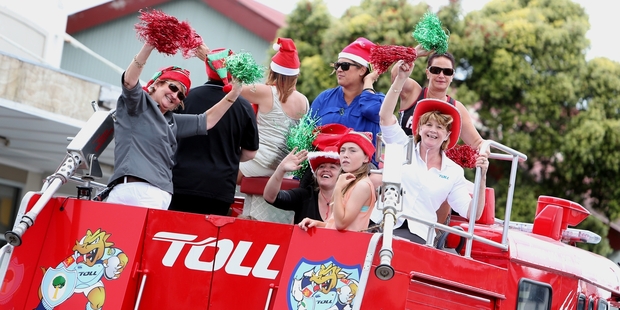 Some people are full of season's greetings and others full of season's grumblings. Shoppers try to block out the grinding Jingle Bells while shopkeepers can't hear enough of jingling tills. And some people take a common sense, rather than dollars and cents, approach to Christmas.
Whangarei's shopping centres were busy yesterday and retailers are delighted that the spirit of giving - or at least spending - is making a comeback after some tough years. The Advocate asked a few shoppers how they were feeling.
Brett Canty, from Tamaterau: It's easier than last year, financially. We're definitely better organised this year but I don't feel under pressure. It does feel like there's more Christmas spirit around. In our family having a 3-year-old helps makes it fun.
Anne Hodgson, St Vincent de Paul op-shop worker: I think there's more pressure on people, we see hardship. I've found in the last couple of weeks, up until this week, town hasn't been busy. Our family came up with a plan for gifts and spending and stuck to it.
Mat Alford from Whangarei: It's a fun time for the family. My wife
is handling most of the spending and organising side of things I try to play the Grinch at home and moan about it all but I love it really.