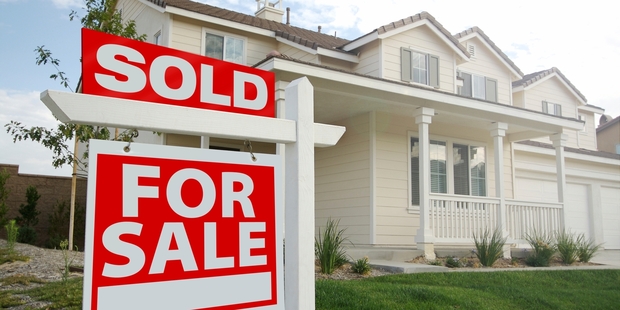 Whangarei home loans are less affordable than two months ago.
The latest Roost home loan affordability report revealed national affordability worsened in October, as prices continued to rise despite Reserve Bank lending restrictions.
The report measured the percentage of after-tax pay to service an 80 per cent mortgage on a median priced house, based on the median income of a 30-34-year-old.
Home loan affordability in Whangarei worsened from 36.7 per cent in September to 42 per cent in October, compared with 38.7 per cent a year ago.
According to the latest REINZ figures, the median house price in Whangarei is $288,750.
Whangarei's average weekly take-home pay in the 30-34 age group is $799.85, up from $781.56 in October 2012.
Viva Home Loans consultant John Peterson, based in Whangarei, said a few houses still seemed to be selling.
Property sales in the first-home buyer price range were "ticking along OK".
Rents were probably higher than some mortgage repayments in the region - but many prospective buyers were struggling to get a deposit, he said.
Nationally, housing affordability worsened from 55.2 per cent to 58.2 per cent year-on-year.
The median national pay packet for 30-34-year-olds is $815.73 a week, up from $797 a year ago.
Reserve Bank figures in the first week of November suggested the lending restrictions were already slowing the market, with the value and number of home loans approved down 26 per cent on the same week in 2012.
The Roost reports show affordability worsened in 12 out of 24 regions as small income increases in some areas only partially offset the effects of higher house prices.
Median house prices rose in 19 out of 24 regions and hit record highs in Auckland, Hamilton and Canterbury.
Roost Mortgage Brokers spokeswoman Colleen Dennehy said banks were being cautious about lending to anyone with deposits of less than 20 per cent of a property's value to ensure banks were within the Reserve Bank's rules, which limit high-risk loans to 10 per cent of all new mortgages.
"The Reserve Bank's new policy has shaken up the banks' lending and marketing strategies," she said .
The Reserve Bank have predicted floating mortgage rates will rise to 7 or 8 per cent over the next two-to-three years, with buyers who entered the market in recent years with small deposits likely to be disproportionately affected.APNZ