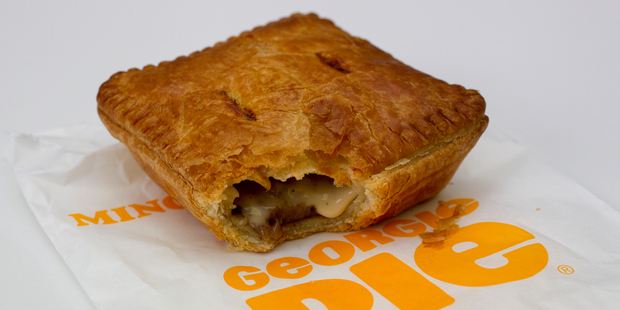 New Zealand's best-known home-grown fast-food icon - Georgie Pie - is returning to Northland next week.
Georgie Pie outlets dominated the Kiwi fast-food landscape in the 1980s but the last of its distinctive square pies was sold in 1998.
The brand was bought by McDonalds which will offer Georgie Pie's steak, mince 'n' cheese pie on the menu at its Bank St (Whangarei) and Kerikeri outlets from 10.30am on Monday.
The company is promising to use only quality New Zealand beef and Georgie Pie's special short pastry. The pies will be baked fresh on site and held no longer than two hours.
What has changed, however, since the square pie's heyday is the $1 price tag. The new incarnation of Georgie Pie will sell for $4.50.
The pies will reach McDonald's outlets in Kamo and Kaitaia on December 4. Kaikohe will follow on December 6 and The Strand food court in Whangarei on February 17 next year.
The national roll-out comes after McDonald's trialled the pies at selected outlets in the main centres.
Georgie Pie is said to have been the brainchild of food entrepreneur Tom Ah Chee, who is also credited with opening New Zealand's first supermarket, although Howick man Trevor King, 87, maintains it was his invention.
The first Georgie Pie restaurant opened in the Auckland suburb of Kelston in 1977.
At its peak the chain had 32 outlets but it ran into financial difficulties and was bought by McDonald's in 1996, primarily for its restaurant locations. There are no plans to re-open dedicated Georgie Pie outlets.