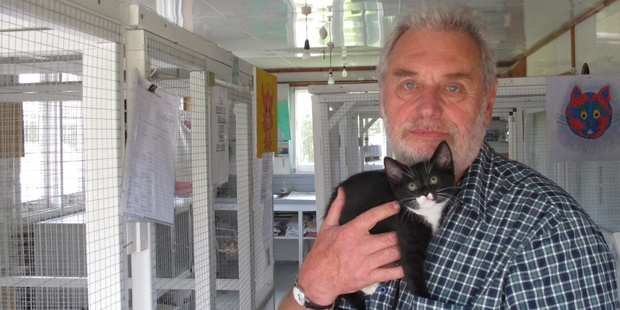 Heartache has turned to joy at the Bay of Islands SPCA which has been inundated with support and donations since its offices were broken into and ransacked twice in one weekend.
The worst part of the raids was the theft of the volunteer organisation's truck. Although hardly new, it was bought just last August after a year's fundraising and a long, nationwide search.
Today, however, the volunteers are expecting to take delivery of a new truck donated by the Auckland SPCA. A Waipapa business has offered a 40-inch TV to replace a stolen raffle prize, and well-wishers from as far away as New Plymouth have been sending donations and messages of support.
Bay of Islands SPCA manager John Logie said his staff and volunteers were feeling overwhelmed and humbled.
When the chief executive of the Auckland SPCA read about the heartless break-ins on the Advocate's website she offered a Ford Transit truck which was surplus to requirements.
The Auckland organisation had been planning to contact other branches around the country to see who needed it most, but decided to give it directly to the Bay of Islands.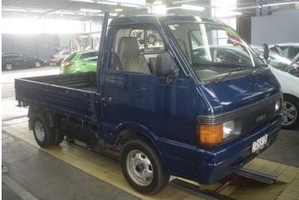 The new truck, which Mr Logie said was worth more than his organisation's entire fleet, including the stolen truck, was due to arrive today. The volunteers had been in tears as they cleaned up their trashed offices on Sunday but their mood was very different now, Mr Logie said.
"We've had an awful lot of emails, texts and phone calls from people saying how sad they are about what happened."
The Auckland SPCA had started an account for donations and was optimistic of finding a replacement for a Queen's Jubilee medal awarded to volunteer Bev Holdsworth for service to the SPCA but stolen in the second raid.
Police took fingerprints on Wednesday and still want to hear about any sightings of a Navy blue Mazda Bongo truck, registration GRS676, with SPCA on the doors, bonnet and tailgate. Other items to look out for are a Toshiba digital projector, a Samsung 40-inch LED TV and two Gateway Pentium laptops. Call Kerikeri police on (09) 407 9211 or Crimestoppers, anonymously, on 0800 555 111. The rear door was smashed down on Friday night, repaired on Saturday and smashed down again that night.
If you want to donate online, go to http://rnzspca.org.nz/ and choose 'Help the Bay of Islands SPCA' from the dropdown menu labelled 'Choose a campaign'. You can also drop in at the SPCA office at the corner of SH10 and Waimate North Rd.