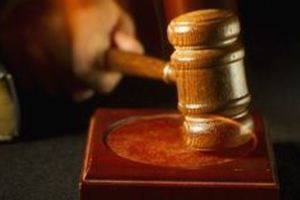 A Whangarei man who hit a woman with a a beer bottle he threw at a group of men who had beaten him up has been spared jail.
Jacko Taka, 20, unemployed, appeared in Whangarei District Court this week for sentencing after pleading guilty to a charge of assault with a weapon.
The court heard Taka had no history of violent offending, but earlier this year he was walking home from town when he was set upon and beaten up by a group of men. In retaliation Taka threw a bottle at the men who had just bashed him, but the bottle hit a nearby woman, who was not injured. He had since apologised to the woman through her husband.
Judge Keith de Ridder said when he initially read details of the case he felt imprisonment was the only option for Taka.
"Assault with a bottle has horrendous possibilities in terms of the damage it can do," the judge said. But you were assaulted by a group of people and punched a number of times. You were angry and threw a bottle of beer at the group."
He said Taka did not have a history of violence and sentenced him to 40 hours' community work and nine months supervision.