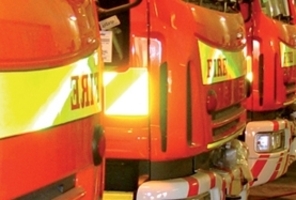 A bus full of tourists have had to jump from their bus and run for safety this afternoon after the floor of the bus caught on fire at Aurere, west of Taipa.
The tourists were on board the Great Sights bus returning to Paihia from Cape Reinga when the driver heard a noise just before 5pm.
The driver used a fire extinguisher to tackle the blaze and police who attended also provided an extinguisher.
The Mangonui Volunteer Fire Brigade also attended and the fire was soon out, but the bus needed to be towed away.
One woman was taken by ambulance to Kaitaia Hospital for treatment of what were understood to be minor injuries.
The Great Sights manager in the Bay of Islands, Charles Parker, said a second company coach which had been following the bus which caught on fire had taken its passengers to Mangonui, where the passengers waited while the coach returned to Aurere and picked up the other bus passengers.