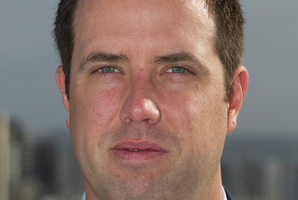 US company TE SubCom has signed a contract with Hawaiki Cable to design and lay a submarine fibre-optic cable that will come ashore in Whangarei.
Hawaiki chief executive Remi Galasso said TE SubCom had cable ships to lay the cable and experience with local permitting practices - something that could be critical as the project unfolded. The Government has earmarked $15million towards the Hawaiki cable.
Meanwhile, two internet service providers have confirmed they intend to acquire bandwidth on the cable. Voyager has this week signed a letter of intent with Hawaiki Cable to use broadband capacity, while Orcon signed last month.
Hawaiki's 14,000km transpacific cable, scheduled for completion in late 2015 and to come ashore in Whangarei, will link New Zealand, Australia and Hawaii to the US West Coast.
The deal with Voyager will see the ISP buy substantial capacity over the next 10 years.
Voyager chief executive Seeby Woodhouse said the opportunity to buy capacity on a second international cable out of New Zealand was great news.
"A single sub-sea cable system to the outside world has isolated New Zealand businesses from internet-based revenue opportunities," he said.
"A carrier-neutral cable, like Hawaiki, is a step closer to lower wholesale data rates and faster and cheaper internet for consumers."
Orcon chief executive Greg McAlister said the decision to partner Hawaiki stemmed from the need to secure competitively priced international capacity to support Orcon's continued growth, and the growing demands of New Zealand internet users. "The country's bandwidth requirements are more than doubling year on year, and with the growth of video services, and proliferation of devices, this growth rate could even increase," he said.
It was imperative to New Zealand's development that a second cable network was built.