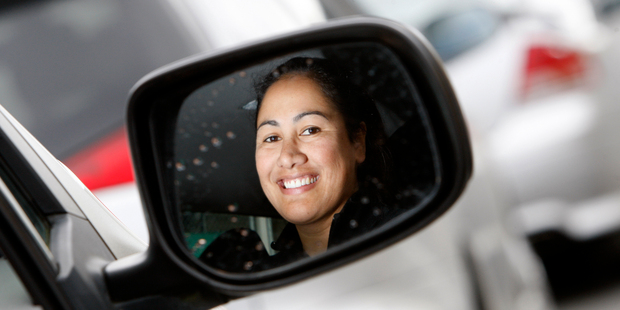 The Automobile Association is offering a free driving lesson to some Whangarei learner drivers.
The offer is open to new motorists who have held their learner licences for less than two months and are either AA members or the children of AA members.
With an hour-long lesson costing $55 in Whangarei, eligible learner drivers could see joining the AA as a good option as annual membership for people under 18 costs $39.50 and, along with the free driving lesson, they would get free eye tests, breakdown calls, a Smartfuel card and other advantages.
The free AA driving lessons were first offered in Hamilton and Tauranga in July and in Rotorua and Taupo last month, with about 120 new motorists in those centres learning to improve their driving skills.
The free lessons are now being offered in Whangarei and Nelson and AA Driving School head Nigel Clark said the plan was to roll the programme out across the rest of New Zealand over the next few months.
"We believe professional training helps instil good behaviour behind the wheel," he said.
Road crashes are the single biggest killer of teenagers in New Zealand and a new test for learner drivers to obtain a restricted licence is part of the Government's Safer Journeys road safety strategy.
Before the new test was introduced in February last year the national pass rate averaged around 80 per cent.
Only about 20 per cent of Northlanders who sat the more challenging new test in March 2012 passed, but the pass rate for 16- to 19-year-olds in Northland is now on par with the national average of 48 per cent.
Many Northlanders fail the test because they haven't mastered basic driving skills. In Whangarei, the two most common faults that lead to a failed test are failing to stop and failing to signal, especially when leaving a roundabout.
The Transport Agency encourages learner drivers to clock up about 100 hours of supervised practice and preparation before sitting the test.
Mr Clark said parents wanted their children to be safe, but they didn't want to keep shelling out for repeated driving tests. "This is why professional driver training is important," he said.
"The hour-long lesson will provide the student with an introduction on key driving skills, how to set up a car for driving, an explanation on instruments, gauges and vehicle controls, moving off, stopping, steering, gears and basic intersection types."
To apply for a free driving lesson call 0800 223 199 or go online at aa.co.nz/free-driving-lesson.