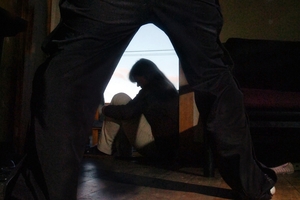 Vulnerable domestic violence victims in Northland are taking out more protection orders, but the enforcement measures are routinely being breached by violent partners.
The number of protection orders issued in the Northland court cluster has risen from 130 in 2008 to 199 in 2012.
The number of breaches increased during that time from 176 to 243, and breach convictions rose from 118 to 153.
Whangarei family lawyer Bridget Westenra said common protection-order breaches included texting and phone calls from offenders to victims, and attempts to make unscheduled visits to their children.
However, protection orders were a useful tool because offenders were clear on what behaviour was not acceptable.
"They're seen as a bit more common these days, but I think that most respondents who have been served with a protection order realise the seriousness of a breach and that they can end up in the police cells and back in court if they breach it - most people don't want to go there."
Protection orders issued through the criminal court during sentencing had proved helpful for applicants, sparing them the process of applying through the Family Court. However, it was up to the applicant to enforce the order.
"The protection order is only as good as the person who's going to use it and often they haven't got the strength or the courage to call the cops."
The number of protection orders imposed nationwide during the last five years increased by 14 per cent to 3507, Justice Ministry figures show.
In total 3005 breaches were recorded during 2012. Convictions for breaches of court-ordered and police-imposed protection orders increased almost 10 per cent over the past five years, reaching more than 1900 last year. Despite the figures, Justice Minister Judith Collins is confident the system is working.
Family law expert Ruth Busch, a former associate law professor at Waikato University and co-author of the 2007 State-funded Living At the Cutting Edge report on protection orders, said tougher penalties were needed to protect vulnerable women, children and even men.
Currently the maximum sentence for breaching a protection order was two years' imprisonment. Government plans to reform family law, spearheaded by Ms Collins, would extend that to three years.
However, Ms Busch said protection-order breaches should attract cumulative sentences to provide more of a deterrent. "If I breach once, or I breach 13 times they will [now] sentence concurrently, so the next 12 times after my breach is just a freeby."
Ms Collins said the high rate of convictions showed the courts treated protection order breaches seriously.