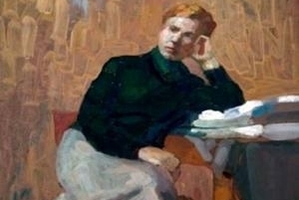 Restoration work on damaged artworks found abandoned in an attic has shone a new light on a vital part of Northland's heritage and what was a turning point for modern art in New Zealand.
The works will be celebrated in the next major exhibition at Whangarei Art Museum, Salon to Marae: First Glimmerings of a Maori Modernism. Included will be a collection of Northland artists and the first Maori graduate of a fine art school in New Zealand, Selwyn Te Ngareatua Wilson.
Salon to Marae will also feature paintings, ceramics and drawings from the 1950s and 1960s by other Northland Maori artists Clive Arlidge and Ralph Hotere.
Salon to Marae includes 14 paintings and drawings by Wilson - "the founding father of Maori Modernism" - which have not been shown since first exhibited at the National Art Gallery in 1951. The "attic" works were acquired by WAM in 2009.
Several had been "savagely" mistreated and one canvas had paintings on both sides.
Director Scott Pothan describes the attic collection as an important heritage rescue project which the museum has been involved with for four years. The artworks and the process of their renewal document not only the remarkable story of the works and their importance to national art history, but their own story of despair, desecration and then restoration.
When they were found some would have been deemed by many to be beyond repair, but the exhibition would also highlight the science of conservation and the generosity of sponsors, Mr Pothan said. The works will be accompanied with before-and-after information.
Salon to Marae: First Glimmerings of a Maori Modernism will be showing from November 11 until February 16.